Our Team
Our love for the Feather River Country—and being outside—drives our team of experienced professionals to conserve and care for this beautiful place and its ecological and cultural riches.
Our Staff
Our diverse team shares one thing in common—a deep love of the Feather River Country. We bring a wealth of expertise, experience, and dedication to protecting it. Get to know us.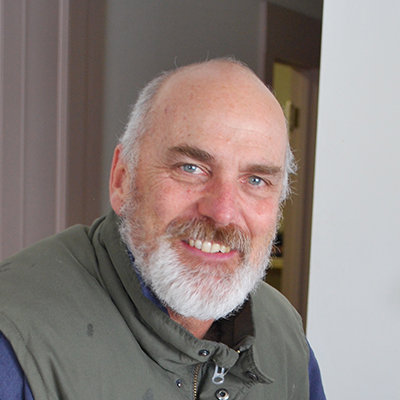 Shelton Douthit
Executive Director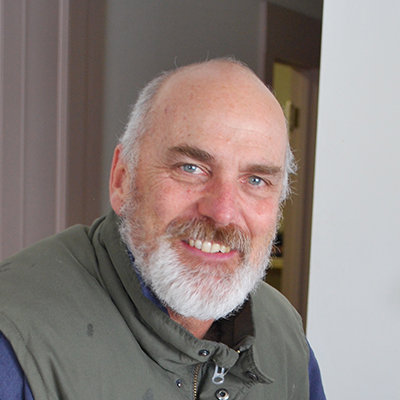 "Watching the sunrise in Sierra Valley is one of my favorite things of all time. The dawn chorus is an added joy. Watching the sunset at Lake Almanor with Mount Lassen looming large is also at the top of my list. The Upper Feather River Watershed—including the people who care so much for this landscape—is one of my favorite places on earth."
Shelton Douthit
Executive Director
As Executive Director, Shelton leads FRLT as it fulfills its land saving mission. Shelton works with the Board of Directors, staff, and partners to move projects forward while ensuring the health of the organization and its key parts, including the staff. With his 20+ years of experience managing fee-title and conservation easement transactions, Shelton also leads the Land Protection Program, working with landowners to permanently protect conservation values critical to the region and the nation.
Before joining FRLT in 2015, Shelton worked as a consultant to the land trust community focusing on land protection and stewardship planning. He assisted land trusts across the west by managing transactions, providing due diligence, and performing program assessments. Shelton and his team assisted with the protection of 75,000 acres of land primarily in the California desert from 2000 to 2015. Prior to serving as a consultant, Shelton was a project coordinator and vice president of The Wildland Conservancy (where he assisted with the protection of over 500,000 acres of wildlands), and Executive Director of the Riverside Land Conservancy. Shelton started his 31-year career in the land trust community when he was hired by the Sempervirens Fund as their Project Coordinator/Volunteer Coordinator.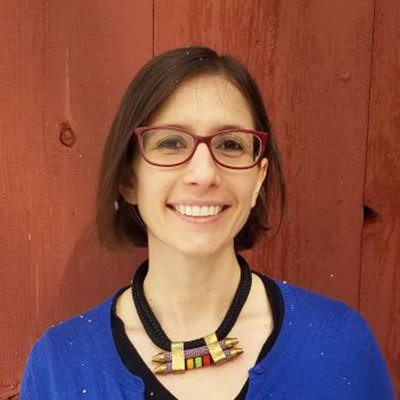 Corey Pargee
Development Director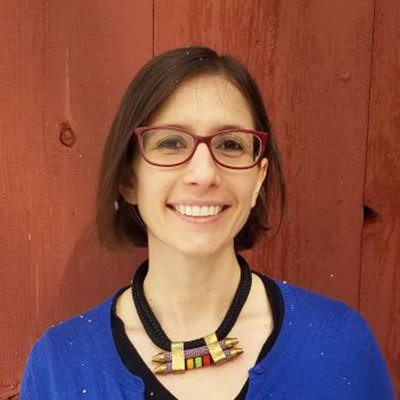 "I'm continually amazed at the generosity and passion of our members. It is such a privilege to work alongside them to protect this beautiful place my family has called home for many generations."
Corey Pargee
Development Director
Corey leads the Development department at FRLT, working with our members, board, and partners to raise the money needed to sustain FRLT's operations and programs. Securing funds from a variety of sources including individuals, foundations, and state and federal grants, Corey is focused on keeping us financially stable, while scaling our capacity to be successful now and in the future.
Born and raised at Lake Almanor, she couldn't wait to get out and explore the world. From serving as a Peace Corps Volunteer in Madagascar to Director of Operations at a tech startup in New York City, she spent a decade building her expertise in social enterprise and nonprofit management and was thrilled to finally come home in 2019 to join the team at FRLT. Corey has a Master of Public Administration degree from Columbia University and a BA in Social Sciences from California State University, Chico.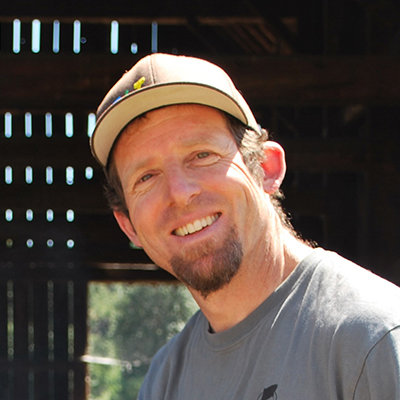 Nils Lunder
Stewardship Director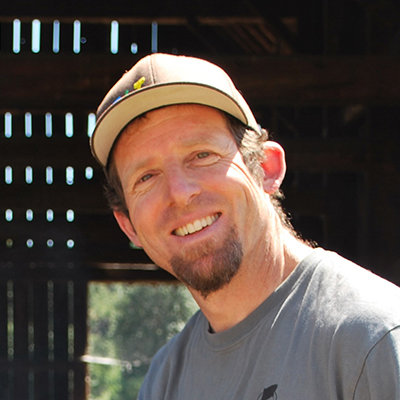 "I love working on the land and getting to know each property better each year. I find it incredibly gratifying to collaborate with our staff and with our amazing network of partners to deliver on a variety of diverse, complicated, and ambitious projects throughout the Upper Feather River Watershed."
Nils Lunder
Stewardship Director
Nils Lunder oversees the management of the five public preserves owned by FRLT. These include the Mountain Meadows Gateway in Westwood, the Olsen Barn Meadow in Chester, the Heart K Ranch in Genesee Valley, the Leonhardt Ranch Learning Landscape in American Valley, and the Sierra Valley Preserve south of Beckwourth. He supervises our Land Stewardship Team and together they work to improve these special places. Nils also works closely with landowners who have conservation easements with FRLT in the northern part of the watershed, including ranchers, the Maidu Summit Consortium, Pacific Gas and Electric Company, and Sierra Pacific Industries. He works closely with numerous partner organizations on projects related to public access to open spaces, fund development, community engagement, education, and volunteer coordination.
Nils has a wide-ranging background including fisheries and wildlife biology, soil science, ecological restoration, construction, community outreach, and education. He earned a Bachelor of Science in Environmental Science from Humboldt State University. Nils grew up in Westwood at the very headwaters of the North Fork Feather River and is deeply connected to the region. He lives with his family on a small ranch in Indian Valley.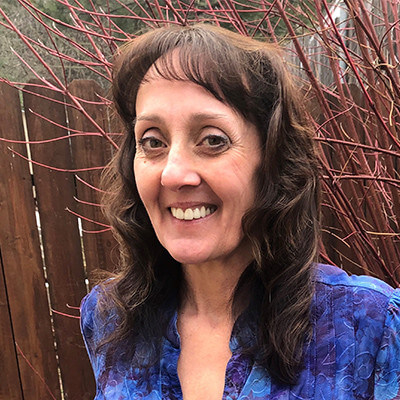 Patti Transue Nordt
Finance Manager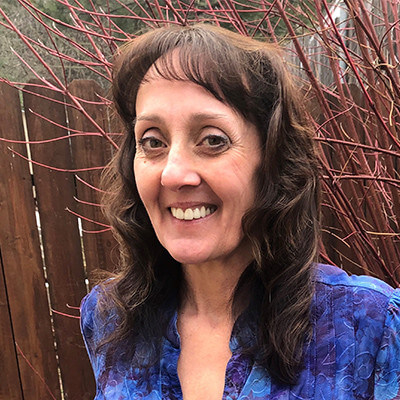 "I feel so lucky to work with such a knowledgeable and dedicated team. I love going out and exploring our mountain roads and learning the history of our area. This is a great community and I am proud to do my small part in keeping it a beautiful place to live and have people come to visit."
Patti Transue Nordt
Finance Manager
Patti joined the land trust team in 2020 and manages all aspects of finance and accounting. From accounting, to payroll, to grant reporting, Patti oversees all finance activities, keeping the organization focused on fiscal responsibility and sustainability. She also supports operations and is working to streamline FRLT's operating and financial systems as FRLT evolves to meet the future.
Patti is a lifetime resident of the Quincy/Cromberg/Sloat area and has a deep love for and connection to this beautiful place. She studied Accounting and Business Management at Feather River College and has honed her expertise in financial management over her 35-year career managing finance and operations for multiple local organizations. Prior to joining the FRLT team she served as Senior Staff Accountant at Plumas District Hospital for 12 years, managing all areas of accounting.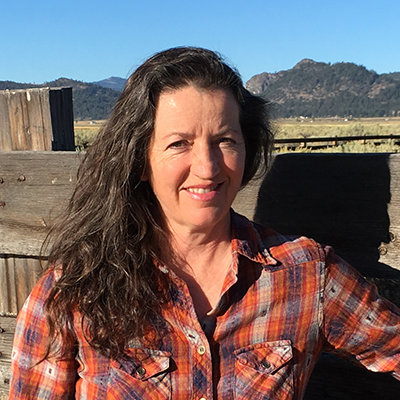 Kristi Jamason
Land Protection Manager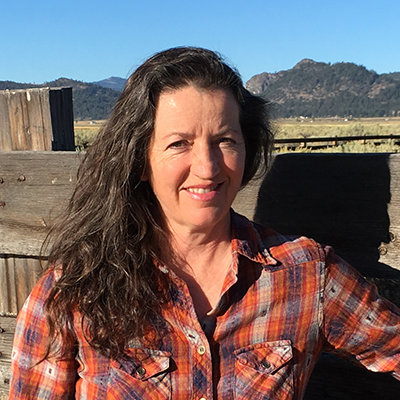 "I absolutely love where I live—the landscape, the people, the wildlife, watching the storms roll in. Having experienced many thunderstorms in Sierra Valley from inside my grandpa's VW bug, and many visits since, I count myself most fortunate to have returned here to live, work and play."
Kristi Jamason
Land Protection Manager
Kristi manages all aspects of the Land Trust's Land Protection Program, working with a team of talented colleagues to conserve the lands and waters of the Feather River region. Kristi has been working since 2017 with ranchers and other landowners who have expressed the desire to permanently protect their properties from subdivision and development, using conservation easements as a tool.
Kristi is an Upper Feather River Region Certified California Naturalist who lives and works in Sierra Valley. Prior to joining FRLT, Kristi managed the grants program and strategic initiatives for the Food Bank of Northern Nevada for 11 years, following a 14-year career in marketing in the Telecommunications industry.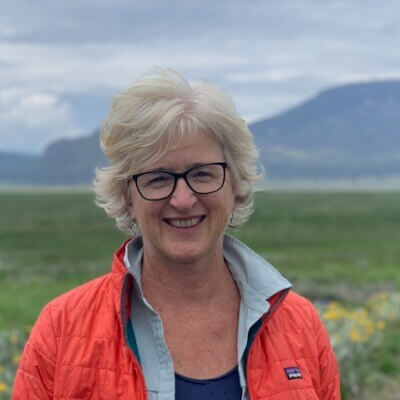 Katie Bagby
Donor Relations & Communications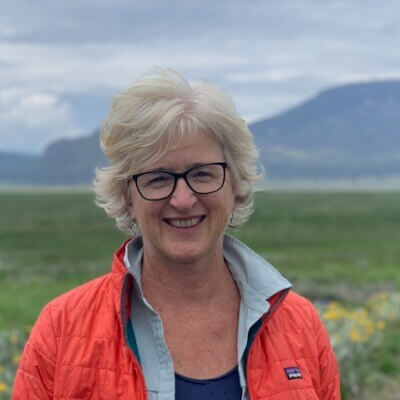 "I love the daily joy of seeing what birds are visiting my neighborhood preserve, the Leonhardt Ranch Learning Landscape. But my favorite thing is a plunge into clear, cold mountain waters, whether it's Spanish Creek or an alpine lake in the Lakes Basin."
Katie Bagby
Donor Relations & Communications
Katie works with donors to build a strong base of financial and community support to accomplish FRLT's mission and conserve the magnificent Feather River Country. A former board member (2004-2007), she has co-led FRLT's communications since 2009, telling the story of what our members are making possible, now and for future generations.
Katie has nearly 30 years of experience empowering diverse people and organizations to make their communities more just and sustainable. She holds a MA in Sociology from Washington State University with a focus on communities and the environment. Katie grew up in Wyoming at the foot of the Big Horn Mountains. When she moved to Plumas County in 2002, she fell in love with this land and its communities.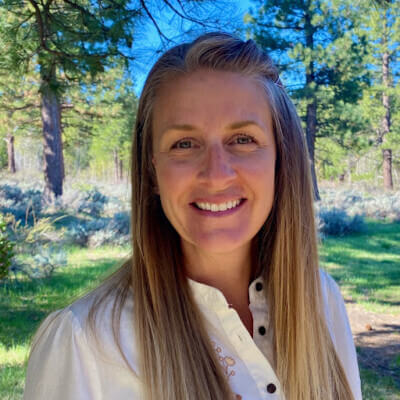 Jenna Holland
Public Programs Manager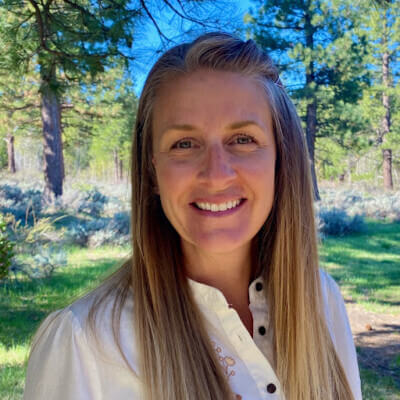 "Living in Sierra Valley, I feel like I am in a constant state of awe and wonder. The landscape is forever changing, different animals visit at different times of the year, plants appear and disappear, everything cycles in a beautiful rhythm of change and flux. What a delight to be in the middle of it all!"
Jenna Holland
Public Programs Manager
Jenna is our Public Programs Manager and manages the public programming at the Sierra Valley Preserve as well as at FRLT's beautiful preserves across the region. She manages and facilitates the volunteer and docent program, school visits, community events, lectures, hikes and rich learning experiences that happen throughout the year.
Jenna holds bachelor's degrees in Anthropology and Eastern Religious Studies from UC Santa Barbara. Living in the Sierra Valley for over ten years with her husband, three kids and many animals, she has grown deep roots in her local community. Jenna also has decades of experience in non-profit fundraising, communications, events, strategic planning and public outreach. She loves hiking in fall, snowshoeing in winter, paddleboarding in summer, foraging and gardening in spring and running, yoga, cooking and reading all year round.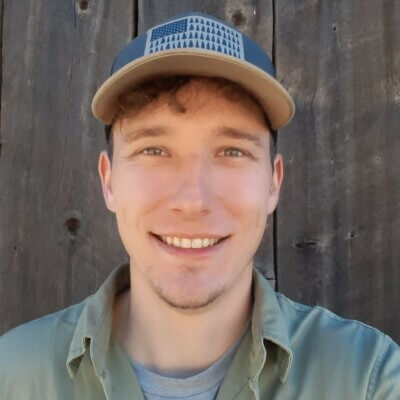 Kevin Stammerjohn
Sierra Valley Preserve Manager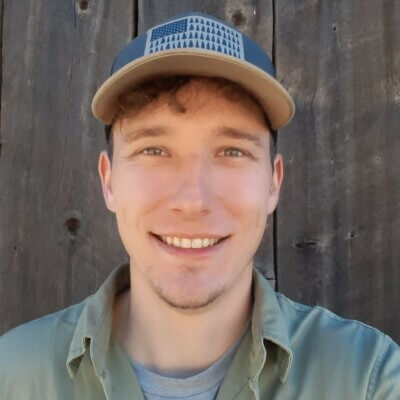 "I am continually amazed not only at how beautiful it is up here in the high elevation meadows of Sierra Valley, but also at the strong community of knowledgeable and motivated people working to protect their local ecosystem. This is a very special place."
Kevin Stammerjohn
Sierra Valley Preserve Manager
Kevin manages the Sierra Valley Preserve located in the northwest corner of Sierra Valley. His responsibilities include planning and implementing wildlife habitat protection plans, managing grazing on the preserve, facilitating community involvement, and day-to-day maintenance of the preserve's recreation facilities and trails.
Before joining FRLT in August 2022, Kevin worked as a Rangeland Specialist for the USDA Natural Resources Conservation Service in Arizona and California. He worked with ranchers and other private landowners to develop, fund, and implement conservation projects here in the arid west. Kevin considers himself a student of the world, and has a B.S. in Rangeland Resource Science from Humboldt State University in Arcata, CA.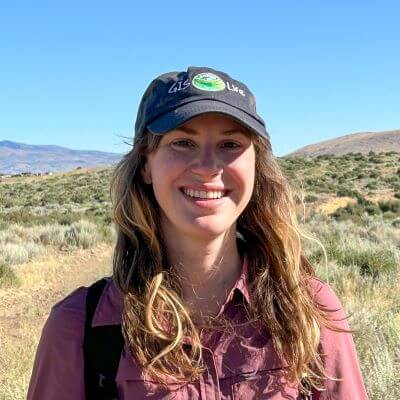 Roslyn Peters
Conservation Easement Program Manager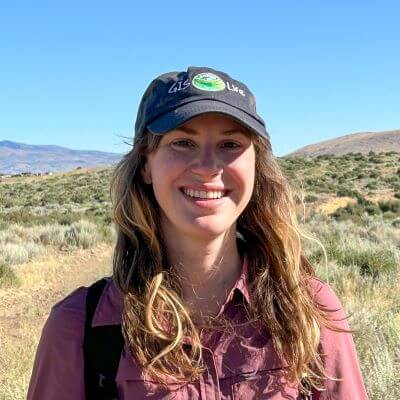 "I enjoy that in this role, I am able to combine my love of the Feather River Watershed with powerful conservation tools like GIS and a knowledgeable and supportive team."
Roslyn Peters
Conservation Easement Program Manager
As the Conservation Easement Program Manager, Roslyn monitors FRLT's conservation easements on an annual basis. She visits each property to observe and document any changes to the property over time, then meets with the landowners to go over the observations and discuss the land management plan. As part of the Land Protection team, Roslyn also uses her skills in GIS (Geographic Information Systems) to help with mapping and program planning for conservation projects.
Prior to joining FRLT in 2023, Roslyn spent eight years working in trail construction and restoration and completed an MS in Geographic Information Sciences from Florida State University. She felt drawn to the organization because FRLT's conservation objective to care for this beautiful area was reflective of her own relationship with land stewardship. When she's not out monitoring conserved lands, Roslyn likes to go hiking with her pup Parsley and look for wildflowers.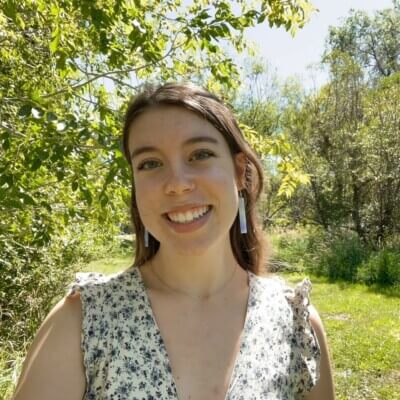 Sophia Micheletti
Development & Communications Associate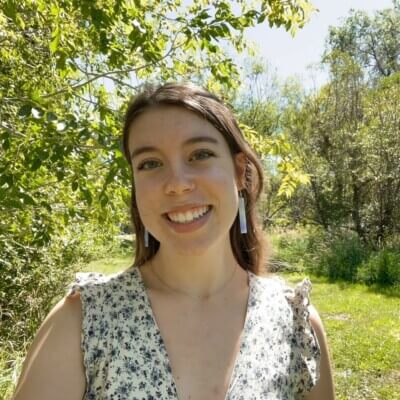 "I'm in constant awe of this region—it's so full of amazing scenery and wildlife, and around every corner is a view that makes me want to stop and paint it."
Sophia Micheletti
Development & Communications Associate
Sophia works with the Fund Development team to share FRLT's vision, goals, and successes, and uses her passion for storytelling to secure support and funding for the Land Trust's projects. Sophia graduated from California Polytechnic State University, San Luis Obispo with an English degree (BA) and Spanish minor. After college she served with AmeriCorps through San Diego Habitat for Humanity and completed professional certificates in Graphic Design and Illustration.
Sophia is relatively new to the Lake Almanor area and is excited to learn more about the Feather River Watershed and all the area has to offer. Outside of nonprofit work, Sophia is an avid reader and artist and loves to go for hikes with her partner and dog.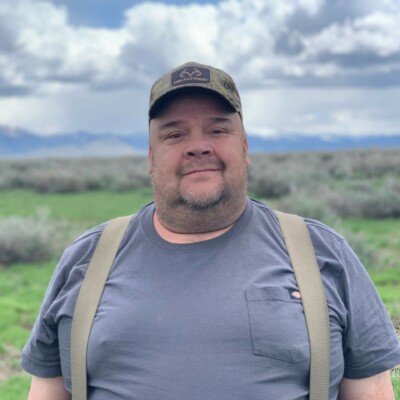 Rodney Cunningham
North Region Land Steward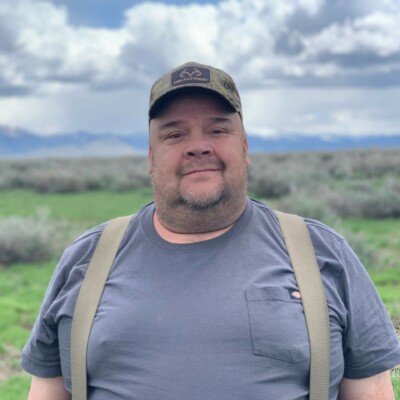 "I feel so lucky to be a part of this team, most days don't even feel like work, just taking care of this place."
Rodney Cunningham
North Region Land Steward
Rodney Cunningham joined FRLT's Land Stewardship team in May 2022. He brings an extensive background in construction and landscape maintenance, skills that are helping FRLT care for conserved lands, day in and day out. In his role as a land steward, he patrols land trust properties, maintains our public access areas, supports our grazing lease operations, and helps maintain and repair historic buildings. In addition, Rodney supports our conservation easement program by assisting with monitoring visits and installing boundary markers. 
Rodney grew up in the Feather River Watershed, his Maidu homeland, and was raised on the Heart K Ranch in Genesee Valley. He now lives in American Valley, and he loves fishing and spending time outdoors with his kids.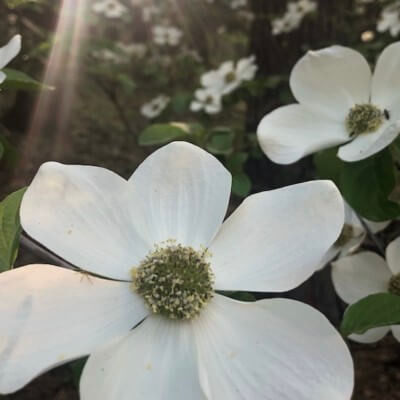 Keegin Lee
Operations Associate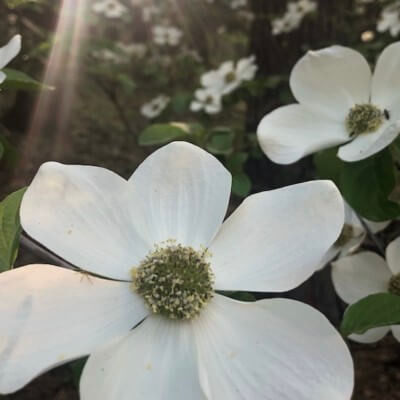 "In nature, nothing is perfect, and everything is perfect. The Feather River region is a true gem of Northern CA. There is so much to explore and so much beauty to take in. Whether it's a family camping trip, hiking at Lake Almanor, or a spontaneous drive, there is never a shortage of awe and wonder to behold."
Keegin Lee
Operations Associate
Keegin supports FRLT's office administration and accounting, working with Finance Manager Patti Nordt to keep the organization running smoothly. She has several years of experience in office management and bookkeeping and has also worked as a welder, which is her passion. She is excited to be part of the team at FRLT because she enjoys working for an organization that not only cares about the community but also works to preserve its beauty. 
Keegin was born in Chico and grew up in Paradise. She moved to Quincy in 2018 to be closer to her brother and niece, and she fell in love with the area. There are so many outside activities to do and explore, she hasn't even scratched the surface in the years she's been here. Keegin dreams of one day having space for a shop where she can work on sculptural welding.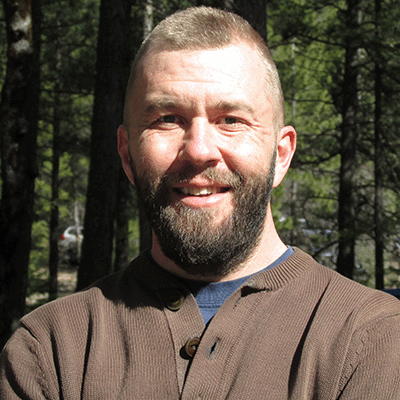 Daniel Kunches
Fire Recovery Coordinator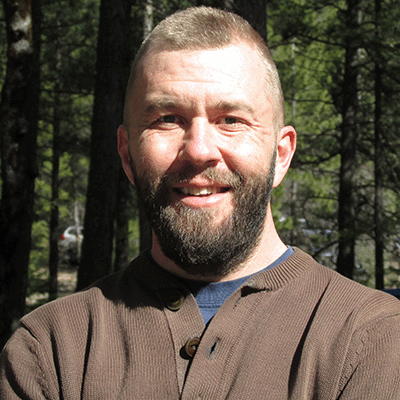 "Fire recovery is challenging and important work—the way that we come out of recent fires will bear on how well we do when fire comes around again."
Daniel Kunches
Fire Recovery Coordinator
Daniel is coordinating FRLT's fire recovery effort in the wake of the Dixie and Beckwourth Complex Fires. Many FRLT owned and conserved lands were impacted by fire, and Daniel's work involves working with public agencies, private landowners, and interdisciplinary groups to plan and implement fire recovery in the context of shifting environmental conditions.
Daniel has resided in Genesee, on and off, his whole life. He has done work in the field of environmental conservation at several organizations, including the United Nations. His work has broadly looked at the relationship between variability in natural resource conditions and resource management responses to that variability, focusing his attention on the Sierra Nevada whenever possible. Daniel holds a two-program Ph.D. from Penn State in Geography & Human Dimensions of Natural Resources and the Environment.
Consulting Specialists
We work with specialists in conservation, outdoor education, and Indigenous knowledge who share our love of the region and bring their expertise to help us accomplish more.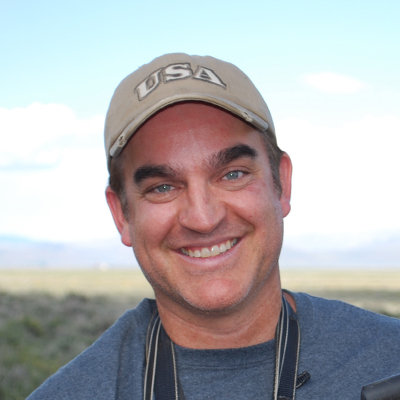 Paul Hardy
FRLT Founder and Conservation Consultant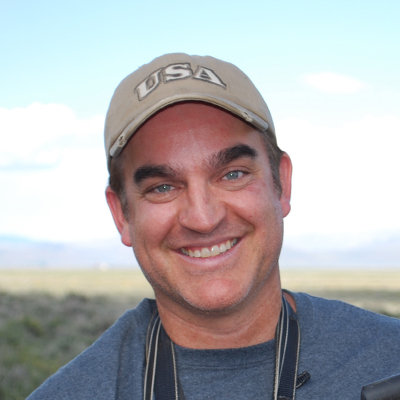 "My favorite places in the watershed are Clover Valley, Sierra Valley, Mohawk Valley, and the Lakes Basin, where family, friends, and I have enjoyed the beauty, streams, lakes, wildflowers, and wildlife for decades. These places helped raise me and will always be part of who I am."
Paul Hardy
FRLT Founder and Conservation Consultant
Paul assists FRLT with conservation and land management planning, wildlife assessments, land transactions, property monitoring, and fundraising. Paul helped launch FRLT and served as Executive Director for 17 years. ​His 30 years in conservation include working as a wildlife biologist on the Plumas National Forest, ​co-creating the Sierra-Cascade Land Trust Council and Northern Sierra Partnership,​ and ​serving on the​ CA Council of Land Trusts and Plumas Audubon Society boards.
Paul was born beside the Middle Fork Feather River in Portola. He and his brother were lucky to have parents who took them fishing, hunting, hiking, wildlife watching, and camping throughout the Feather River Watershed and the western U.S. With degrees in wildlife biology from the Universities of California and Arizona, Paul returned to the region to help start FRLT. He leads Hardy Conservation and the Center for Conservation Renewal; however, his primary job is raising his daughter and son in Quincy, CA with lots of support from friends and family.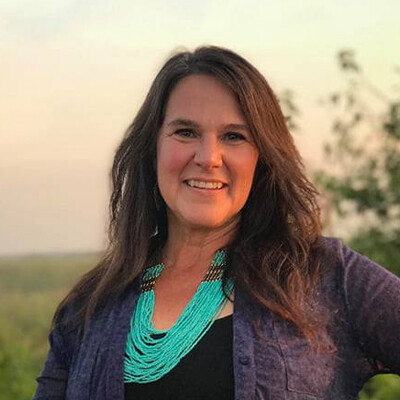 Trina Cunningham
Tribal Conservation Specialist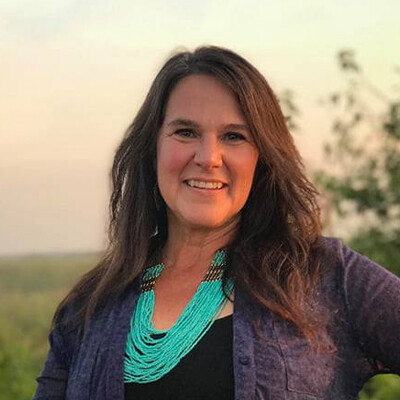 "I love being outside either high in the mountains by myself or near a lake or river with friends and family. We live in an incredibly rich and abundant region of California."
Trina Cunningham
Tribal Conservation Specialist
trinacunningham.maidu@gmail.com
Trina advises FRLT on the cultural values of land conservation and stewardship projects. She's an essential partner to help broaden and strengthen tribal engagement with new and existing partners. Trina served on FRLT's board from 2002-2008, is a founding member of the Maidu Summit Consortium (MSC), and serves on the board of the Plumas County Fire Safe Council. Trina has been an integral part of the Upper Feather River Integrated Regional Water Management (IRWM) strategic leadership team since 2008, which developed the first State-compliant IRWM plan. She has done tribal outreach and assessments throughout the Sierra as part of state-wide tribal planning.
She shares her Maidu cultural knowledge through public presentations for audiences from preschoolers to legislative bodies, consulting with agencies, writing natural resources curriculum, and educational gatherings. Trina is pursuing a BA in Geography and Planning from CSU, Chico.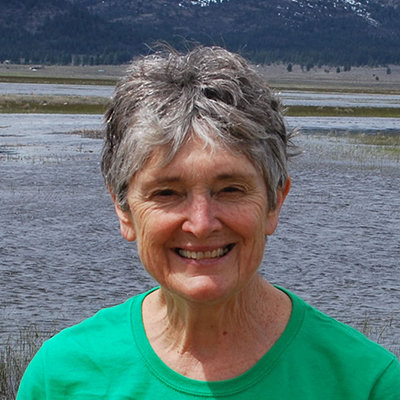 Karen Kleven
Legacy Giving Coordinator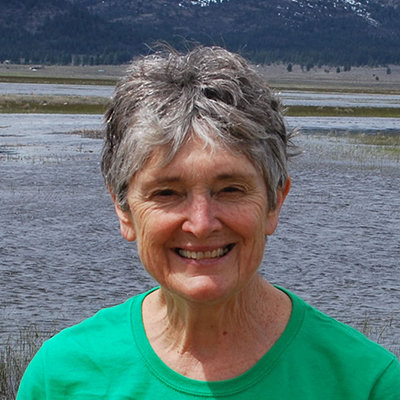 "Lakes nestled into granite cliffs in the Bucks Lake Wilderness are my favorite places in the whole world followed by kayaking the waterways of Sierra Valley in the spring. Fall colors in the Feather River region always take my breath away."
Karen Kleven
Legacy Giving Coordinator
Karen Kleven coordinates FRLT's Legacy Giving Program which encourages people to include the land trust in their estate plan in order to leave a land legacy for themselves and to sustain FRLT's mission into the future.
Karen retired as FRLT's Development Director in 2019 after serving in that position for 10 years. Her relationship with FRLT donors, her passion for our land conservation mission, and her interest and knowledge in estate planning all play a role in helping to expand the Legacy Giving Program. She is a member of the National Association of Charitable Gift Planners and the Northern California Planned Giving Council.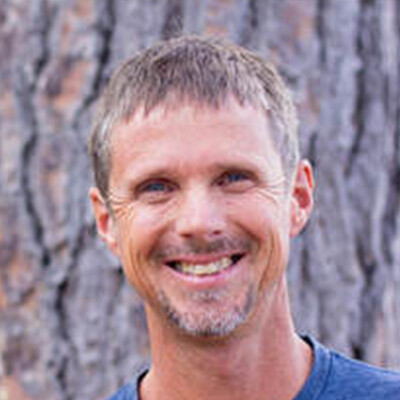 Rob Wade
Learning Landscapes Coordinator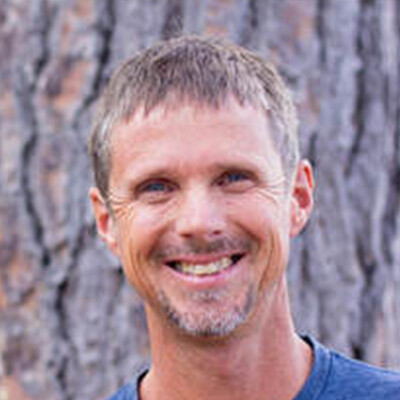 "I have 2.2 acres on Massey Creek to hold my daily life, a 21,000 acre wilderness to keep me wild, and a 2.2 million-acre watershed to explore with kids. Coming home to the Feather River was the most important decision of my life."
Rob Wade
Learning Landscapes Coordinator
Rob Wade was a founding board member of the Feather River Land Trust. Since 2004 he has been the creator and coordinator of Learning Landscapes, FRLT's nationally recognized K-12 program that engages every public school student throughout the region. He has worked in local schools since 1995 focused on place-based learning, environmental literacy, teacher development, and land stewardship.
Rob's 25 years of Upper Feather River Watershed work is based on a deep personal and professional commitment to the nature and culture of this place. He believes in the spirit of perpetuity and the essential need to support kids to forge a personal connection to this land and their own genius. He has a BS in Conservation and Resource Studies from the University of California, Berkeley (2000) and a Master Degree and California Teaching Credential from the University of San Francisco (2002).
Interested in joining the team?
Our team gets to do rewarding work with forever impacts. Learn about career opportunities.
Our Board of Directors
Our board has deep connections across the Feather River region and beyond, and each member brings their diverse expertise, dedication, and leadership to accomplish our mission.
Aquatic Ecologist
Greenville, CA
"My favorite bicycle ride is a loop around Indian Valley. The route affords spectacular views of the valley and surrounding ridges and mountains. I'm proud that FRLT has partnered with local ranchers to maintain their lands as working landscapes and protect them from development."
Ken Roby
Board President
Aquatic Ecologist
Greenville, CA
Following a 30 year career as a fisheries biologist and hydrologist with the US Forest Service, Ken is a consultant in the areas of aquatic and watershed management. He earned his undergraduate degree from UC Berkeley. He serves on the board of the Feather River Chapter of Trout Unlimited and the Sierra Institute for Community and Environment.
Ken joined the FRLT board shortly after retiring from the Forest Service in 2008 and has served on the Land Protection, Stewardship, Finance, and Audit Committees. Ken enjoys bicycling, coaching baseball, grilling, and spending time with friends and family.
Bob Marshall
Board Vice President
General Manager, PSREC
Portola, CA
"As a history buff, I love the extended history of the Sierra Valley Preserve, going back thousands of years. As an outdoorsman, I love being on the water—it's another world out there, with nooks and crannies to explore—and getting cheerfully lost for the moment."
Bob Marshall
Board Vice President
General Manager, PSREC
Portola, CA
Bob works for a highly respected community-owned utility, Plumas-Sierra Rural Electric Cooperative and Plumas-Sierra Telecommunications, that is dedicated to improving the quality of life in the northern Sierra Nevada. Bob is a former Trustee for Feather River College, former volunteer firefighter, and has worked on both national and regional cooperative boards.   
Bob joined the FRLT Board in 2017 and presently serves on the Audit Committee. Bob graduated from the University of California with a degree in Conservation of Natural Resources. Although he worked professionally in the energy sector, he has always wanted to work in restoration ecology, and working with FRLT is a dream come true. Bob, his wife Betsy, and their grown children love exploring and hiking the Lost Sierra, and he makes a mean home-brew.
Jessica Nelson
Board Secretary
General Manager, Golden State Power Cooperative
Graeagle, CA
"The Feather River region's beauty is unmatchable, the ecosystem is healthy, and the recreational opportunities lift my spirits. Each season offers a new gift. Most of all, I love to hike and backpack along the watershed to find quiet places that have no trace of human impact."
Jessica Nelson
Board Secretary
General Manager, Golden State Power Cooperative
Graeagle, CA
Jessica is a government relations professional with the trade association representing California's rural cooperatives and an advocate for electric cooperatives and rural communities. Prior to her leadership at GSPC, Jessica was the Manager of Member Services at Plumas-Sierra Rural Electric Cooperative. Jessica is the Board Chair for the California Center for Cooperative Development. She previously served on the Board of Directors for the National Rural Electric Cooperative Association and for Plumas Rural Services.
Jessica joined the FRLT board in 2019. Having grown up in California State Parks as the child of a park ranger, she is passionate about land conservation and outdoor recreation. As a parent of young children and an active participant in local public schools, she is excited to support FRLT's Learning Landscapes outdoor curriculum and inspire the next generation to connect with, enjoy, and conserve the Feather River region.
Alan Morrison
Board Treasurer
Retired Educator
Quincy, CA
"Having grown up in the suburbs east of Los Angeles, I witnessed the gradual degradation of oak woodlands that support a diversity of plant and animal life. Living in Plumas County has once again allowed me the freedom to explore our natural world and working with FRLT provides me the opportunity to help preserve it."
Alan Morrison
Board Treasurer
Retired Educator
Quincy, CA
Alan is a retired educator following a 29 year career with Plumas Unified School District. As an elementary school teacher, he was instrumental in crafting 'The Watercourse,' a series of nine field trips culminating in the five day 'Plumas-to-Pacific' field trip. He also worked for the US Forest Service for 13 years on the Lassen and Plumas NF; 11 as a wildland firefighter and 2 as a biologist and hydrologist. He has also served on the board of Plumas Arts and spent 10 years as the board president of Quincy Natural Foods.
Alan has been a contributing member of FRLT since 2001 and joined the board in 2019. He has served on the People and Land Committee and presently serves on the Finance and Stewardship Committees. Alan's hobbies include organic gardening, river rafting and kayaking, wilderness travel, and managing his three acres of conifer forest.
Denny Churchill
Board Director
Consulting Soil Scientist
Quincy, CA
"While on the Yellowstone fires in the 1980's, I found myself perched high up on a rock outcrop looking down into several drainages that would eventually feed into the Snake River. This was the very ground that had been traversed by the ancients for thousands of years, as well as some of the early explorers like John Colter and others. As awe inspiring as this vantage point was, it was the thought of those with the wisdom and perseverance to protect this magnificent place. Today, my commitment to the preservation and protection of special places continues with the Feather River Land Trust."
Denny Churchill
Board Director
Consulting Soil Scientist
Quincy, CA
Growing up on a small ranch in the Sacramento Valley laid the foundation for Denny's appreciation for land stewardship and sustainable management practices. As a member of the land judging team in his Future Farmers of America chapter, the value of the entire ecosystem began to take shape.
Denny served in the military and earned a bachelors degree in Soil and Water Science at UC Davis. Following college, he began a 30+ year career as a soil scientist/hydrologist with the U.S. Forest Service that spanned the Rocky Mountain Region, Alaska, Nevada and California.
Currently, Denny is a consulting soil scientist/hydrologist specializing in land capability assessments, watershed-scale evaluations, wetlands delineations and erosion/sediment control projects. He has also served on FRLT's Stewardship Committee for several years and joined the board in 2020.
Sarah Gallagher
Board Director
Retired Educator
Quincy, CA
"The Feather River is an incredibly beautiful area. I enjoy so many outdoor activities in the mountains, valleys, streams, and lakes here as well as just being in nature and feeling the solitude. A place worth protecting!"
Sarah Gallagher
Board Director
Retired Educator
Quincy, CA
Sarah is a retired public school teacher, teaching diverse subjects from elementary school science to high school adaptive physical education and social sciences. She served as department chair for both the physical education and the social studies departments and has coached track and tennis. Before teaching and during several summers, she was involved in outdoor recreation programs bringing young people out to hike, camp, backpack, and appreciate nature.  
Sarah joined the Land Trust board in 2022. She chairs the People and Land Committee and is excited about working with FRLT to connect both children and adults to conserved lands. She enjoys hiking, camping, music, reading, and tennis.
Retired Healthcare CEO
Clio, CA
"The Feather River watershed is amazing! I especially enjoy the Sierra Valley area where I can hike, observe wildlife, and canoe and kayak in the canals. It is truly a special place and I am happy to be a part of the effort to help preserve this wonderful area."
Tom Hayes
Board Director
Retired Healthcare CEO
Clio, CA
Tom has over 40 years of executive experience in the healthcare field. He was the CEO of a multi-facility healthcare system for 26 years. Most recently he was the CEO for 9 years of Eastern Plumas Health Care in Portola, CA. Tom has served on the California Hospital Association Board of Directors, the California Hospital Association Rural Advisory Board, and most recently the California State Rural Healthcare Association. His education includes a BS in Business and an MBA from California State University, Sacramento.
Tom joined the FRLT board in 2018 and currently serves on the Finance and Fund Development Committees. His motivation for becoming involved with FRLT is to help preserve the incredible beauty of the Feather River Watershed.
William Knudsen
Board Director
Retired Natural Fruit Juice Company Founder
Chico, CA
"Maintaining the land, the water, and healthy natural systems rewards the spirit."
William Knudsen
Board Director
Retired Natural Fruit Juice Company Founder
Chico, CA
Bill founded a national fruit juice business and was an instrumental part of establishing the National Organic Standards Act. He joined the board of the Organic Trade Association where he spent two terms as board president and served 8 years as a member of the board of Citizens for Health, a national grassroots advocacy organization committed to protecting and expanding natural health choices. He also served as a member of the Chico Sustainability Group, promoting sustainable policies in the Chico area.
Bill joined the FRLT Board in 2019 after having served on the Fund Development committee. His introduction to FRLT was in supporting the Olsen Barn Meadow purchase. Bill is very interested in maintaining open spaces and protecting the watershed. He enjoys hiking and kayaking, although his most consistent sport is Pickleball.
Connect with us
Sign up for the latest updates and opportunities with your land trust
Get involved!
Community is the heartbeat of FRLT's work. Support our work—and protect the lands you love—by getting involved. Whether you make a gift, lend a hand as a volunteer, join an advisory team, or connect with other nature lovers at our events, we invite you to join us.
It is exciting to see the evolution of FRLT, from a visionary band of volunteers and staff into a disciplined conservation team with the skills and knowledge needed to implement high impact projects throughout the Feather River Watershed.

—Lucy Blake, President, Northern Sierra Partnership