Thank you firefighters!
100% Contained
The Walker Fire started on September 4, 2019, along the Beckwourth-Genesee Road in Central Plumas County, about 11 miles east of Taylorsville and burned for three weeks. By the time it was 100% contained on September 26, the fire had burned 54,608 acres—California's largest fire so far that season—and destroyed nine structures. The fire threatened several houses and ranches in Genesee Valley, including FRLT's Heart K Ranch, but all structures on the Ranch and homes in Genesee Valley made it through without damage.
From the beginning, our staff worked closely with fire personnel to incorporate protection of the historic structures, sensitive cultural sites, and unique habitat features found on the Heart K Ranch and in the greater Genesee Valley into fire suppression planning. Following a policy and procedure we developed three years ago in consultation with fire agencies, FRLT worked directly with the incident management team to provide support, local knowledge, mapping resources, and on the ground orientation to assist with fire suppression planning efforts.
The Heart K Ranch served as a staging area for mixing and loading fire retardant. FRLT entered into a contract with the US Forest Service to ensure that the site would be restored after the firefighting operations were finished, including restoring soils impacted during the property's use and re-establishing seed.
We send out a big thank you to our friends and neighbors who volunteer for our local fire departments and provided structure protection from Day 1, and to all who supported one another during such a scary time. We'd also like to thank all the firefighters from throughout the West who came to the region to join the fight. More than 2,000 personnel fought the fire from the ground and the air.
We wish everyone impacted by this fire peace and we're grateful that the fire is 100% contained.
To sign up for Plumas County's rapid emergency notification service (CodeRed), visit the Plumas County Code Red webpage.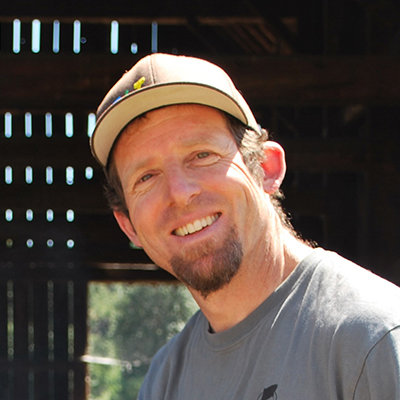 Nils Lunder
Stewardship Director
Nils Lunder oversees operations in the North Region (American, Indian and Genesee Valley, Lake Almanor Basin, Mountain Meadows Basin). He works closely with numerous partner organizations on a variety of projects related to public access to open spaces, fund development, community engagement, and volunteer coordination.