Hands-on experience at Heart K
From the Olsen Barn Meadow in the north to the Sierra Valley Preserve in the east, our Land Stewardship Program is responsible for the care and upkeep of beloved places within our local communities. FRLT owns and manages five preserves totaling 3,647 acres. All of them require hands-on hard work during "field season" to maintain their unique cultural and ecological values and to keep the properties safe, secure, operational, and open to the public year-round.
This summer, FRLT partnered with Feather River College once again to hire seasonal interns to assist with property management and land stewardship activities. The Heart K Ranch benefited greatly from the care and expertise of Bailey Graham, a third year Equine Science and Ranch Management student.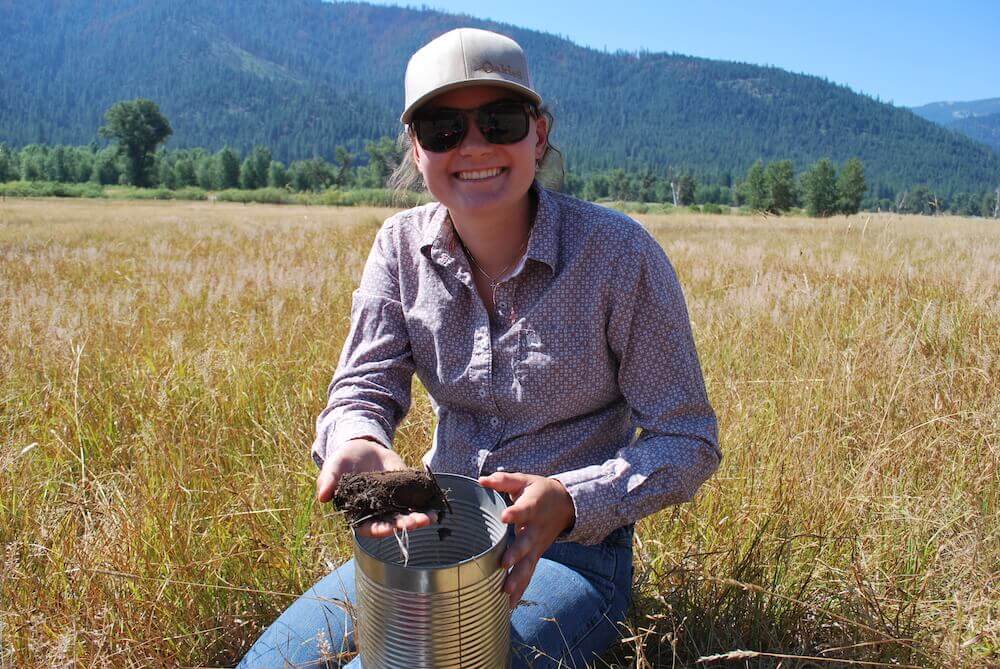 Bailey is from Sonora, CA and grew up adventuring and horse packing with her family who work at the Kennedy Meadows pack station. Bailey has 10+ years of experience taking people into the backcountry of Yosemite and loves the great outdoors. As a youngster, Bailey was involved in 4-H and FFA and raised turkeys and lambs.
Bailey is applying her early livestock and agricultural experiences towards a bachelor's of science degree in the Equine and Ranch Management program at Feather River College. She recently completed her coursework for an Associates Degree in Ag Science and is particularly interested in soil science. Her favorite project working with FRLT this summer was setting up vegetation and soil sampling plots at Heart K along with rangeland experts from the Jefferson Center for Holistic Management. Bailey also performs daily property patrols, mows and weeds to prevent fire danger, and makes sure fences and water troughs are in good shape to keep the cows healthy and happy.
It has been a great learning experience here at the Land Trust. I feel very much at home with the beauty of the Heart K Ranch and in Genesee Valley.
—Bailey Graham, Feather River College intern with FRLT
This fall, Bailey is working on a Heart K Ranch assessment as a group project for the Pasture and Forage Management class taught by JP Tanner. She will be applying her academic work on the ground by assessing the current grazing tactics, vegetation availability, and ranch infrastructure to look for areas of improvement and increased production.
When Bailey graduates from FRC in about a year, she looks forward to exploring other parts of the American West and plans to look for other land management jobs, preferably with a land trust. While this internship is Bailey's first experience in the "land trust world," she sees it as a promising career path where she can apply her interest in science, agriculture, and recreation to a career that makes a difference. Thank you, Bailey, for making a difference at the Heart K!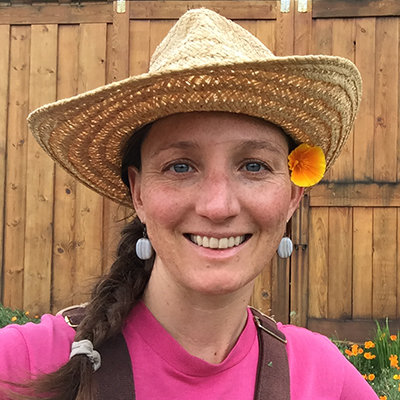 Vanessa Vasquez
People & Land Program Coordinator
From 2013 to 2022, Vanessa Vasquez coordinated FRLT's People and Land Program to restore and enhance human connections to the Sierra's largest watershed. She implemented nature-based education projects and collaborated with the FRLT Stewardship Department to improve our Preserves for public enjoyment. She also served as an integral part of our communications team.