Color FRLT Preserves
Our Gift to You
Take a moment to appreciate protected lands from the comfort of your home – just add coloring materials! FRLT staff member Sophia Micheletti has illustrated three coloring pages for outdoor lovers of any age. Scroll down to see each individual page, or click the link below to download all three.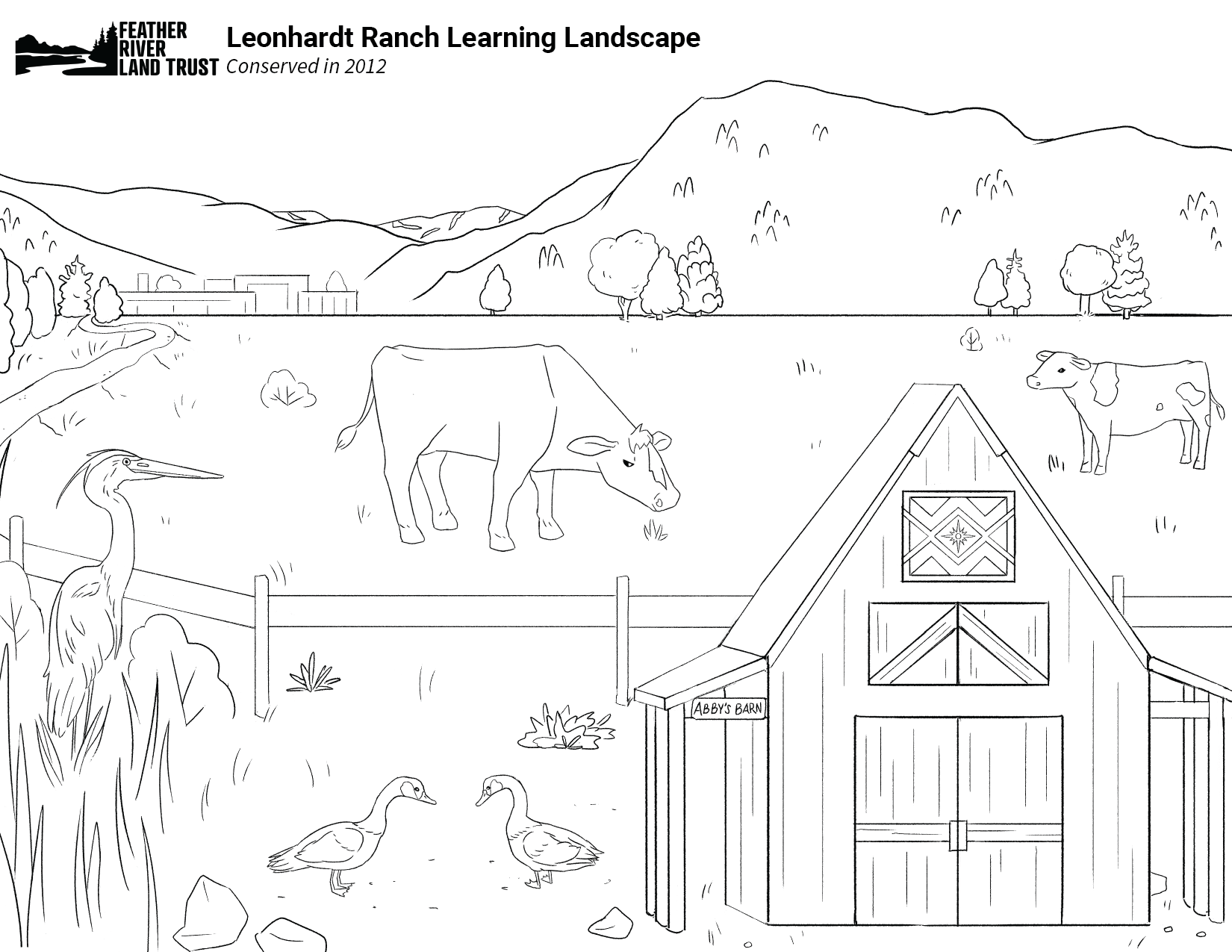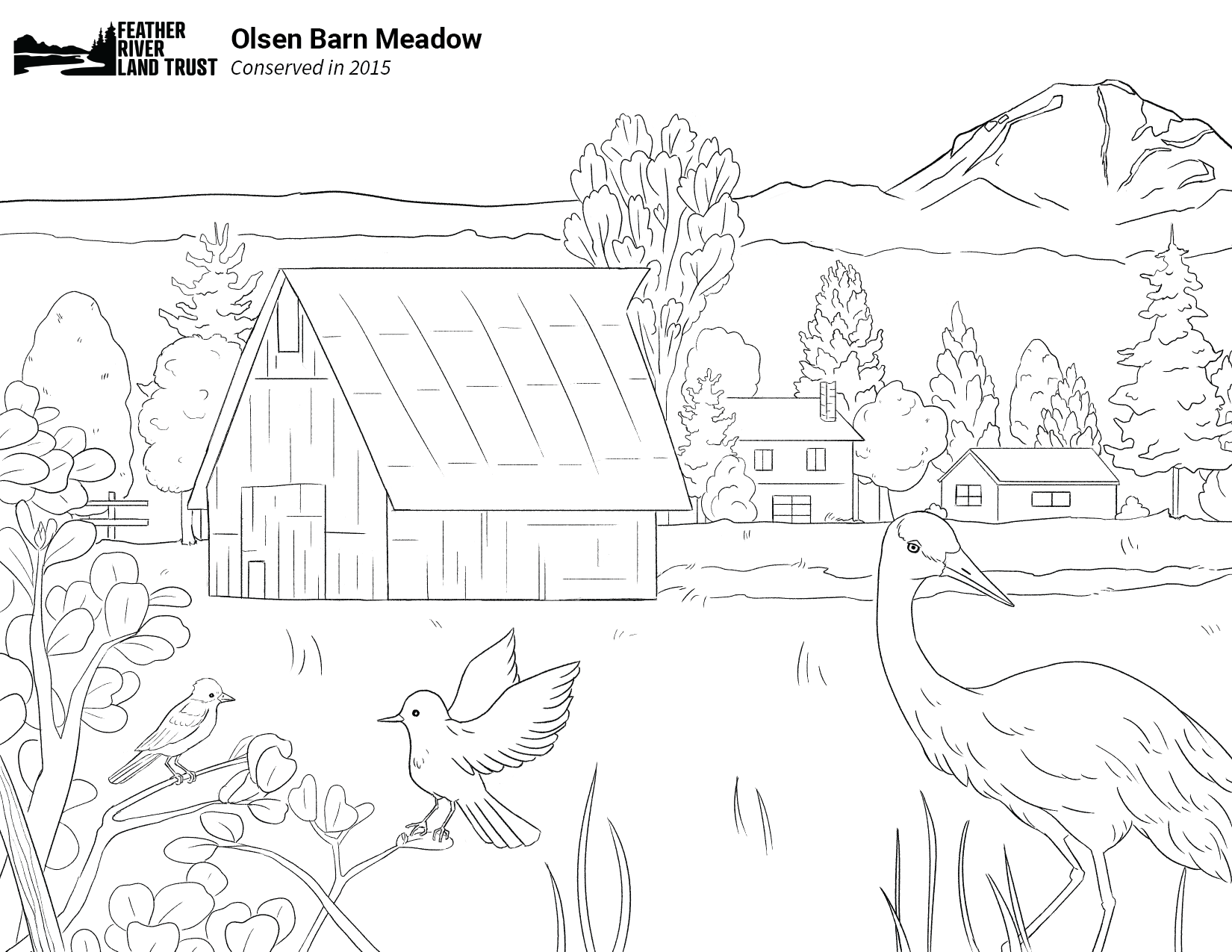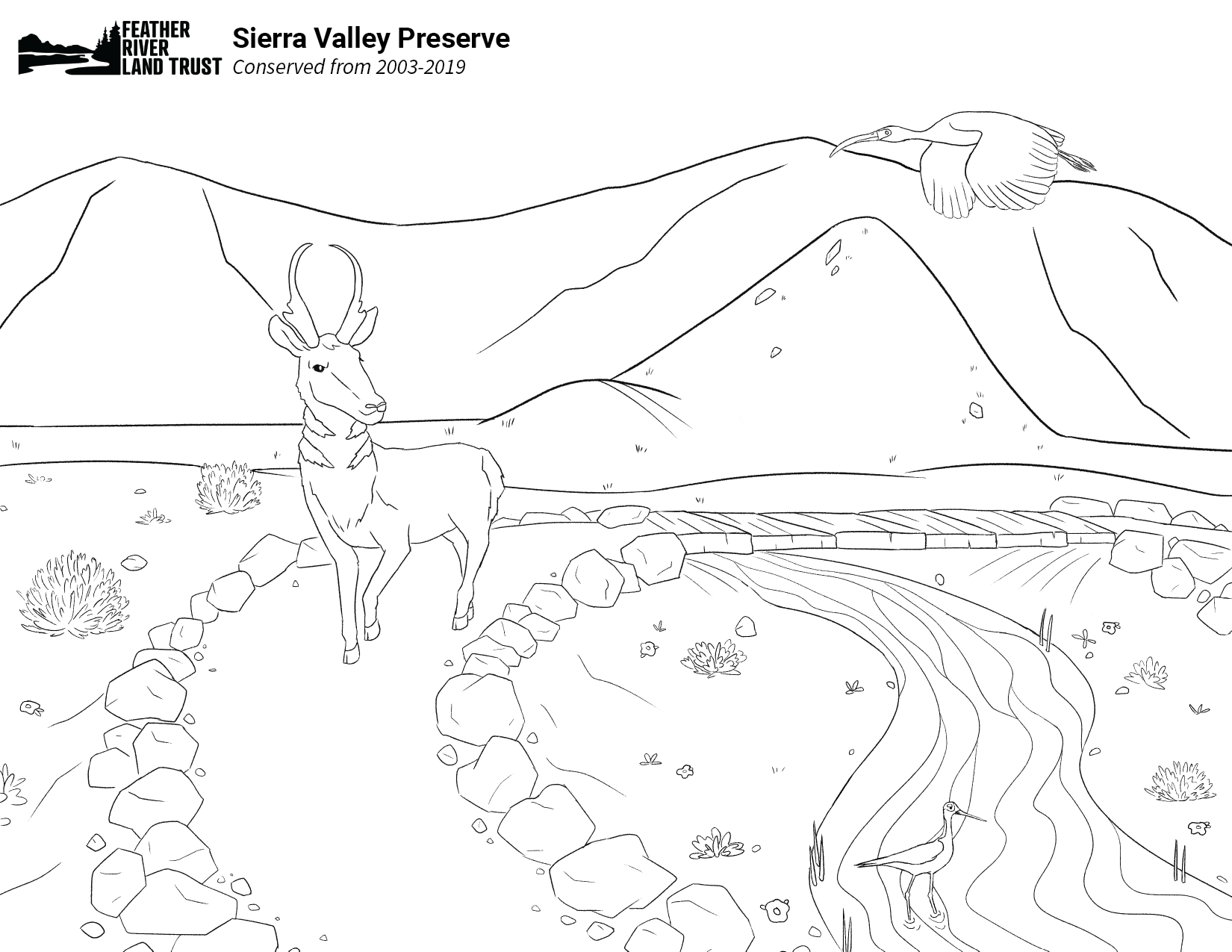 Leonhardt Ranch Learning Landscape
42 acres in Quincy
This local working ranch is loved for its trail, Abby's Barn, and the views of American Valley and Spanish Peak. Local students use the outdoor classrooms for learning throughout the school year.
Photo by Vanessa Vasquez
Stay connected
Don't miss an update from FRLT
Photo by Betty Bishop
Olsen Barn Meadow
107 acres in Chester
Right along the North Fork Feather River is the Olsen Barn Meadow, a community favorite with a historic barn that is over 130 years old. Visitors can view wildlife, Lassen Peak, and Lake Almanor from the meadow.
Sierra Valley Preserve
2,586 acres near Beckwourth
Sierra Valley used to be a prehistoric lake the size of Lake Tahoe. It has many wetlands that are home for many different types of plants and animals. Sierra Valley Preserve is the only place with public access in the valley, with a West and East Entrance.
Photo by Jeff Bue
Sophia Micheletti
Meet the coloring page artist
Sophia works for FRLT's Development and Communications team, telling stories of their work through a variety of mediums. Capturing the wildlife and landscapes of the preserves was very fulfilling, and Sophia is excited about more ways to use her artwork to highlight the beauty of this watershed and important work FRLT is doing.
Explore more stories from FRLT