Celebrating an exceptional year for conservation!
As we turn the page to a fresh, new year we celebrate all that our community of supporters and partners made possible in 2020. It was a challenging year in so many ways. But thanks to your steadfast support, it was also a record-breaking year for land conservation in the Feather River Watershed.
In 2020, you helped us conserve, care for, and connect people to some of the Feather River region's most important landscapes.
Conserve: protecting priority lands and waters…forever!
As we celebrate 20 years of conservation, you can take pride in knowing that together, we've protected over 63,000 acres of important lands and waters—so far—to benefit water, wildlife, and people for generations to come.
Photo by Sadie Benny
In 2020 alone, you helped us permanently protect seven unique properties with conservation easements, totaling over 6,000 acres. These include:
Five working ranches in Sierra Valley that hold incredible biodiversity and wildlife habitats, critical water resources, and expansive open space that benefit us all
The 2,472-acre Butt Valley Reservoir, a place of rich wildlife habitats, a robust trout fishery, and beloved community recreation
The 8-acre Maidu Trail property near Lake Almanor, formerly owned by PG&E and returned to Mountain Maidu ownership through the Maidu Summit Consortium
Care for: stewarding lands for water, wildlife, and community
Your generous support sustained our Land Stewardship team to manage and enhance protected lands, including:
Connect: restoring people's relationship to land and place
Photo by FRLT Staff
Despite being unable to host on-the-land events this year due to the pandemic, you helped us improve community access at our preserves and connect kids and young people with nature, including:
Improving parking and installing a big entry sign to welcome visitors to the Olsen Barn Meadow and beautiful interpretive signs and 2 miles of new trails at the West Entrance of Sierra Valley Preserve (opening soon!)
Supporting K-12 outdoor learning on our Learning Landscapes outdoor classrooms with families during remote learning and teachers during in-person learning. We installed whiteboards at each site to help teachers take a broader array of lessons outside.
Engaging college interns and Sierra Institute's youth P-CREW in hands-on stewardship projects, growing the next generation of conservationists
Hosting a national 4 day K-12 Leadership Summit through our Learning Landscapes program with environmental ed staff from 17 land trusts (pre-shelter in place)
Only because of YOU
None of this would have been possible without our community of supporters, partners, and visionary landowners. We are so proud to work alongside you to carry forward the vision set in motion 20 years ago. Because of you, we're on track to conserve a total of 120,000 acres. Thank you!
Every acre we conserve begins with you
Join us in protecting critical headwaters and habitats for thousands of plant and wildlife species
Current Conservation Initiatives
We're on a campaign to conserve 120,000 acres of Feather River headwaters and globally unique wetlands, meadows, and forests for current and future generations.
We're working to permanently conserve 43,000+ acres of important Maidu homelands, headwaters, and habitats owned and managed by Pacific Gas and Electric for public benefit.
We're conserving working family ranches in Sierra Valley, which hold the Sierra Nevada's largest wetlands and montane meadows and sustain incredible biodiversity.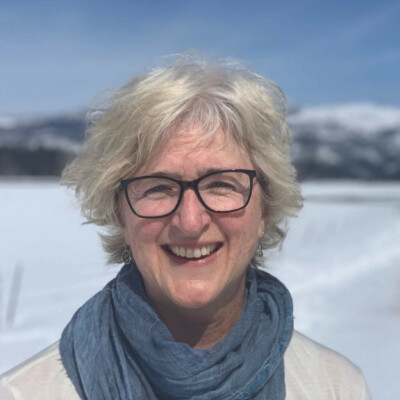 Katie Bagby
Donor Relations & Communications
Katie works with donors to raise a strong base of financial and community support to accomplish FRLT's mission and conserve the magnificent Feather River Country. Since 2009, she has co-led FRLT's communications, telling the story of what our members are making possible, now and for future generations.