Wildfires Impact Communities and Conserved Lands
Updated October 25, 2021
Summer 2021 was a tremendous and harrowing wildfire season in the Feather River Watershed. With the 963,309-acre Dixie Fire in the northwest and the 105,670-acre Beckwourth Complex in the east, nearly every community in the Land Trust's service area has been impacted. People have lost homes and businesses; lives have been disrupted and changed. The devastation in the Feather River Canyon, Indian Falls, Greenville, Indian Valley, Canyon Dam, and Doyle is heartbreaking. While both fires are now 100% contained the task of recovery, clean-up, and restoration is just beginning, including on FRLT conserved lands. We are incredibly grateful for all the fire personnel and public service agencies who have worked and continue to work these incidents.
Fast Facts (as of October 25, 2021)
Dixie Fire: 963,309

acres. 100% contained. Started July 13 in the Feather River Canyon

 

Fly Fire:

Started July 22 in Butterfly Valley near Quincy. Merged with Dixie Fire on July 24/25

Beckwourth Complex Fire: 105,670 acres. 100% contained. Started June 30 in the Sierra Valley region
FRLT conserved lands impacted: 13 conserved + 5 in-progress
Gratitude to first responders and fire personnel: 100%
The Feather River Watershed is historically fire-adapted, but in the context of climate change, the newer phenomena of mega-fires coupled with dry forests and extreme drought is devastating for plant, animal, and human communities. Our hearts go out to all affected by wildfires—we wish you safety and wellbeing.
More details on each incident and FRLT's fire response and recovery efforts are below. For information on post-fire recovery efforts at the county level, visit Plumas County Dixie Fire and Beckwourth Complex Information webpage. 
THANK YOU to all fire personnel, first responders, and law enforcement both local and serving as mutual aid; Plumas County Search & Rescue, Plumas National Forest, Plumas News, and our wonderful and vigilant community!
—all of us at Feather River Land Trust
FRLT and Fire Response
Thirteen FRLT conserved properties (+ 5 in progress) have been impacted by the Beckwourth Complex and Dixie fires. During the incidents, we worked in close coordination with landowners and fire personnel for both incidents. FRLT's engagement in firefighting planning proved useful to identify key resources for firefighters (water sources, access routes, areas available for drop zones and staging), as well as important ecological and cultural resources to protect, prior to the fire-front impacting the land. Working with landowners and partners, FRLT is also planning for the immediate rehabilitation of fire suppression impacts while the fire crews and equipment are still present.
We're also assessing impacts to our public access preserves. The fire burned, with varying severity, portions of the meadow, pasture, and forest lands of the Heart K Ranch. None of the historic buildings were lost. We are also incredibly grateful the Olsen Barn still stands along with the community of Chester.
We've formed an interdisciplinary Fire Recovery Task Group of regionally and nationally renowned fire and cultural resource experts that are guiding our fire recovery efforts. In the weeks and months ahead, we'll be working with this team and landowners to (1) assess fire severity and impacts on natural and cultural resources on conserved lands, (2) identify best practices for supporting natural regeneration where possible, and appropriate interventions for restoration where needed, and (3) develop recovery plans for each impacted property.
We've developed a 3-year plan for ecologically sound recovery and restoration in the Feather River Watershed—the After the Burn: Emergency Response Initiative.
Support Fire Recovery on Feather River Lands
The Feather River Watershed is crucial for California's water supply—these are the headwaters of the State Water Project, a source of water for 27 million people—and its habitats sustain over 300 species of wildlife. We need your help as we work toward an ecologically sound recovery on the lands we've conserved, together. Help restore our watershed to protect California's water supply and build a climate-resilient future.
Photo by Karen Kleven
Photo by Aubrey Pickerell/FRLT Staff
Dixie Fire
Learn about the Dixie Fire (CAL Fire) 
The Dixie Fire is the largest single fire in California history, reaching nearly a million acres. The Dixie Fire started July 13 in the Feather River Canyon and burned watershed lands in the West Branch and North Fork Feather River regions, and lands in surrounding watersheds from Lassen National Park to the Honey Lake Basin. The Dixie Fire burned in five counties: Butte (where it first ignited), Plumas, Lassen, Tehama, and Shasta Counties. In early August, devastation occurred in the communities of Greenville and Canyon Dam. Current fire activity is low, although there are still hotspots on Grizzly Ridge, on the eastern edge near Janesville, and in the northern part of Lassen National Park. Most of the fire operations have shifted from active firefighting to mop-up and repair work. All evacuation warnings and orders have been lifted and the National Forest has reopened, except for some areas within the fire perimeter. 
Six conservation easements held by the Feather River Land Trust are confirmed to have fire activity—Butt Valley Reservoir, and Mountain Meadows Reservoir, owned by PG&E, and Tásmam Koyóm (Humbug Valley), Maidu Forest, and Maidu Wetlands, owned by Maidu Summit Consortium. Home Ranch, a newly acquired conservation easement, owned by Sierra Pacific Industries was also partially burned. We are in contact with our conservation partners and are preparing to support them with property evaluation when it is safe to do so.
Fire activity and suppression efforts occurred at the FRLT-owned Olsen Barn Meadow. We are happy to report that the barn still stands along with the town of Chester. Fire also burned portions of the meadow and forest lands of the 900-acre Heart K Ranch. We're grateful that none of the historical structures burned.
Ways to Help our Communities
lend a hand for Dixie Fire recovery
There are many ways to help those impacted by the Dixie Fire. From farmers and small businesses to schools, volunteer firefighters, and families, many people have had their lives turned upside down and could use a hand up. Support organizations that are assisting with immediate needs and rebuilding at the link below. Thank you for your generosity!
Beckwourth Complex
Learn about the Beckwourth Complex (InciWeb)
The Beckwourth Complex includes the Dotta and Sugar Fires which burned in eastern Plumas and Lassen Counties impacting the watershed lands of the Middle Fork Feather River, Frenchman Reservoir, and Long Valley Creek on the California/Nevada border, and homes in the community of Doyle. The Beckwourth Complex affected four of the land trust's conserved lands in the Sierra Valley region—three private ranches with conservation easements and one property the Land Trust recently purchased.
We're now working as liaisons with the landowners, grazing lessees, Bureau of Land Management, and the Forest Service to help coordinate the rehabilitation of damage caused by fire suppression activities (e.g., dozer lines) and mitigate erosion and other post-fire issues as best as possible. Our goal is to ensure that the landowners have a voice in this rehab phase. We are also working with partners to provide landowners with resources that can help with fences and other ranch infrastructure damaged by the fire.
Now more important than ever
For our water. For our future. Help us conserve and restore Feather River headwaters and habitats today.
Capturing Lessons Learned
With funding from the Resources Legacy Fund, FRLT is documenting its experiences working within the Incident Command System to capture lessons learned from this experience. These will be shared with the land trust community in an effort to strength land trusts' responses nationwide to these types of disasters. Effective coordination and communication with fire personnel during an incident is proving to be critical to saving key conservation values on fire impacted properties. Preventing inadvertent damage by fire suppression activities (dozer lines, construction of safety zones, etc.) to culturally significant sites and sensitive habitats (like springs and fens) is the goal of this effort.
In the weeks and months ahead, we'll be working with landowners and our interdisciplinary team of experts to (1) assess fire severity and impacts on vegetation and soils, water resources, wildlife habitats, and cultural resources on conserved lands, and (2) identify best practices for allowing and assisting natural regeneration where possible, and appropriate interventions for restoration where needed. Our goal is to better understand and care for the fire-adapted landscapes in the Feather River region. Each day, we're learning new ways to be effective and adaptive during these large incidents.
Get the latest
Sign up for conservation updates
Are you prepared?
Being ready for wildfire
Wherever you are, if you haven't already, today is a great day to create or review your wildfire preparedness plan. Plumas Fire Safe Council's Living with Fire and readyforwildfire.org have helpful resources for making your own action plan.
If you're in an area with wildfire activity, today is a good day to fuel up your car, pack a "go bag" with necessities and important documents, check in on elderly community members, and make plans with your family in case of evacuation.
Be prepared and stay safe everyone!
Conserved Feather River Lands
Tásmam Koyóm (Humbug Valley)
Conservation Focus
Butt Valley Reservoir
Conservation Focus
Maidu Wetlands
Conservation Focus
Puma Robles Ranch
Conservation Focus
Hollitz Ranch
Conservation Focus
Genasci Ranch
Conservation Focus
Trosi Canyon Ranch
Conservation Focus
Balderston Ranch
Conservation Focus
Harris Ranch
Conservation Focus
Hill Ranch
Conservation Focus
Potter 8 Ranch
Conservation Focus
Diamond G Ranch
Conservation Focus
Church Ranch
Conservation Focus
Loyalton Learning Landscape
Conservation Focus
Sierra Valley Farms
Conservation Focus
Bucks Lake
Conservation Focus
Pearce Family Ranch
Conservation Focus
Rogers Key Brand Ranch
Conservation Focus
Home Ranch
Conservation Focus
Maidu Trail
Conservation Focus
Maidu Forest
Conservation Focus
Mountain Meadows Reservoir
Conservation Focus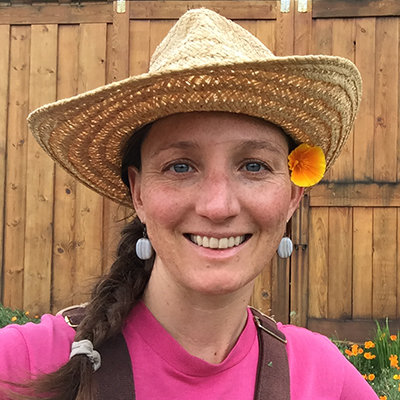 Vanessa Vasquez
People & Land Program Coordinator
Vanessa Vasquez coordinates FRLT's People and Land Program to restore and enhance human connections to the Sierra's largest watershed. Vanessa implements nature-based education projects and collaborates with the FRLT Stewardship Department to improve our Preserves for public enjoyment. She is also an integral part of our communications team.