Portola's Kid Creek Forest "tred-ication"
Between COVID-19 and wildfires across the Feather River Watershed, the last 2 years have been hard for children. Despite these challenges, place-based learning has remained a priority in our upper watershed schools, thanks to adventurous teachers, local partners, and our very own Rob Wade, Learning Landscapes Coordinator.
Ten years after we built our first outdoor classroom, the Feather River Watershed's twelve public schools have been uniquely positioned to deal with the challenges presented by the pandemic. With protected access, seating areas and trails, FRLT's Learning Landscapes program provides safe outdoor spaces for frequent excursions just steps away from the indoor classrooms.
Student trail work and outdoor learning
On October 4, 2021, C. Roy Carmichael students and teachers held a special ceremony—a "tred-ication"—to break in the newest addition to their beloved Learning Landscapes site, Kids Creek Forest. Students from every grade trekked a new 1.5-mile loop trail, with every step tamping the singletrack.
At the end of their last school year, these same K-6 Portola students worked with Beckwourth Ranger District US Forest Service staff and Sierra Buttes Trail Stewardship (SBTS) to build this trail on the public lands next to their school. In what are known as "Trail Tuesdays," SBTS led student workdays that included trail design, tool and safety trainings, plant identification, forest health, and soils discussions, and plenty of hands-on hard work.
The fall "tred-ication" was an opportunity for the kids to reconnect with nature and their Learning Landscapes site after a late start to the school year due to the Dixie Fire. Rob led the hike pointing out birds, interesting forest features, and reminding students of the sweat equity they put in on a particularly rocky slope.
This new trail next to the C. Roy Carmichael Elementary School, along with established trails, will be maintained by students on an annual basis as part of the Learning Landscapes Program and in partnership with SBTS and the Plumas National Forest. The Kids Creek Forest in Portola is part of the Plumas National Forest and offers non-motorized public access in addition to school use. 
Get the latest
Sign up for updates and event invites
Learning Landscapes Partners
stronger together
FRLT partners with local schools, other regional organizations and State and Federal agencies, like the US Forest Service, to provide outdoor learning opportunities and real-world stewardship projects for students across the watershed. We are grateful for the adventurous teachers, parents, and science mentors who are helping raise up Mountain Kids!
For their future
Help us connect kids to nature and grow the next generation of earth stewards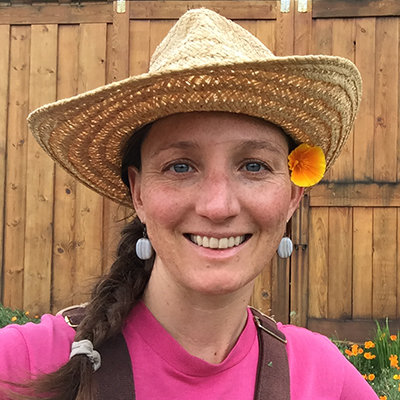 Vanessa Vasquez
People & Land Program Coordinator
From 2013 to 2022, Vanessa Vasquez coordinated FRLT's People and Land Program to restore and enhance human connections to the Sierra's largest watershed. She implemented nature-based education projects and collaborated with the FRLT Stewardship Department to improve our Preserves for public enjoyment. She also served as an integral part of our communications team.