Celebrating an exceptional year for conservation!
As we welcome the new year, we invite you to look back with us and celebrate all the good that you made possible in 2021. While it's been another challenging year in many ways, we still have great things to celebrate in the Feather River region.
Together with our partners and with support from people like you, FRLT has protected nearly 70,000 acres of important lands and waters to benefit water, wildlife, and people for generations to come.
Photo by Trust for Public Land
Photo by Katie Bagby/FRLT
Conserve: Protecting priority lands and waters…forever!
In 2021, you helped us permanently protect several unique properties with conservation easements. These include:
Biodiverse properties in the North Fork Feather River region, like the "Home Ranch" (2,464 protected acres) owned by Sierra Pacific Industries, which holds incredible wildlife habitats, critical water resources, and expansive open space that benefits us all
Another working family ranch in Sierra Valley—conserved on December 30!—protecting a large wet meadow, outstanding wildlife habitat, and an iconic historic barn, and adding to a network of conserved agricultural lands in the valley
Bucks Lake (2,164 acres owned by Pacific Gas & Electric), a beloved community recreation destination that supports rich wildlife habitat and a robust trout and Kokanee salmon fishery
296 acres of wetland habitat along Lake Almanor's north shore that has returned to Mountain Maidu ownership
Care for: stewarding lands for water, wildlife, and community
Your generous support enabled our Land Stewardship team to manage and enhance conserved lands, including:
Launching a 3-year Fire Recovery initiative, guided by a team of experts, to work with nature to restore 18 properties impacted by the Dixie and Beckwourth Complex fires
Managing our 5 preserves (3,647 acres) across the watershed for water, wildlife habitat, sustainable agriculture, outdoor classrooms, and community access
Monitoring conservation easements on 23 properties each year (over 28,600 acres) to ensure the terms of the easement are upheld
Continuing to partner with the Jefferson Center for Regenerative Agriculture for long term soil monitoring at Heart K Ranch to inform our land management for regenerative grazing, soil health, and biodiversity
Connect: restoring relationship to land and place
Despite scaling back our on-the-land events this year due to the pandemic and wildfire season, you helped us improve community access at our preserves and connect people of all ages with nature, including:
Hosting virtual and on-the-land events to connect people with the wonder of the Feather River region, including a wildflower walk with FRLT member/botanist John Stebbins and a virtual birding workshop with FRLT founder and biologist Paul Hardy (watch the video)
Installing new benches at the Leonhardt Ranch Trail in Quincy, improving parking at Mountain Meadows Gateway Preserve near Westwood and opening a new West Entrance with 2 miles of interpretive trails at the Sierra Valley Preserve
Supporting K-12 outdoor learning for 2,500 school children on our Learning Landscapes outdoor classrooms across the watershed.
Hosting a national 4 day K-12 Leadership Summit (virtually) through our Learning Landscapes program with environmental ed staff from 16 land trusts across the U.S.
Engaging Sierra Nevada AmeriCorps Partners in land stewardship, wildlife monitoring, and public outreach, growing the next generation of conservation professionals
Only because of YOU
None of this would have been possible without YOU, our community of supporters, partners, and visionary landowners. Because of you, we're on track to conserve a total of 120,000 acres, protecting and restoring some of the Sierra Nevada's most climate-resilient landscapes. Thank you!
Every acre we conserve begins with you
Join us in protecting critical headwaters and habitats for thousands of plant and wildlife species
Current Conservation Initiatives
We're working to permanently conserve 43,000+ acres of important Maidu homelands, headwaters, and habitats owned and managed by Pacific Gas and Electric for public benefit.
We're conserving working family ranches in Sierra Valley, which hold the Sierra Nevada's largest wetlands and montane meadows and sustain incredible biodiversity.
We've created an Emergency Fire Response Initiative—a 3-year effort that changes the way we do business in light of climate-driven megafires. Learn more about our plan that's already underway.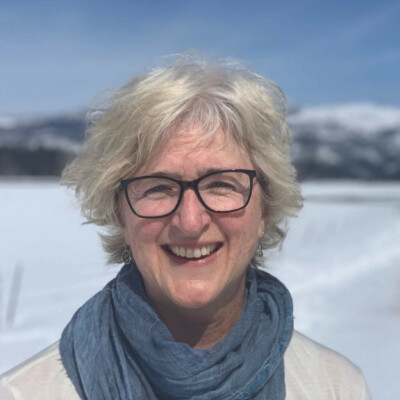 Katie Bagby
Donor Relations & Communications
Katie works with donors to raise a strong base of financial and community support to accomplish FRLT's mission and conserve the magnificent Feather River Country. Since 2009, she has co-led FRLT's communications, telling the story of what our members are making possible, now and for future generations.