Our Fire Response Initiative
After the Burn:
Emergency Response
FRLT's 3-year initiative for ecologically sound fire recovery and restoration in the Sierra Nevada's largest watershed
Introduction
The Dixie Fire and Beckwourth Complex ravaged over 1 million acres of land in the Feather River region, impacting nearly 85% of ecologically important private lands conserved (or in progress) by FRLT. Recovery and restoration of lands in the Feather River Watershed in the wake of these catastrophic megafires is crucial to California's water supply, biodiversity, food production, and climate resilience.
Learn about fire in our watershed
In the face of this monumental crisis, FRLT is rapidly upscaling our capacity to address fire recovery and restoration on these critical watershed lands, while continuing to pursue our mission of land conservation. FRLT's After the Burn: Emergency Response Initiative incorporates immediate, short-term and long-term strategies that together will enable us to work with Nature to restore some of the most ecologically important lands for California's water resources, food production, and a climate-resilient future. The initiative is designed to:
Use the best available science and Indigenous traditional ecological knowledge to assess the damage of the Dixie Fire and Beckwourth Complex on 18 properties (conserved and in progress), totaling over 57,000 acres;
Develop ecologically sound protocols and written plans for both immediate remediation and longer-term restoration; and
Secure public funding and partnerships to implement these plans for ecological restoration and climate-resilient landscapes.
Collaboration, information exchange, and data-gathering will allow for lessons learned to be communicated to partners and land trusts throughout the West.
Subscribe
Get updates on our fire recovery & restoration work
FRLT's readiness & response during the fires
Prior to the 2021 fire season, with support from the Resources Legacy Fund, FRLT had launched a planning effort to develop a handbook for wildfire prevention, pre-planning, and incident response, including wildfire suppression and incident management plans ("pre-plans") for each of our five publicly accessible preserves. This pre-planning, while still underway during 2021's fire season, helped our staff anticipate challenges and interact productively with landowners and the fire Incident Command during the fires.
FRLT's engagement with Incident Command proved useful in identifying key firefighting resources for crews (e.g, water sources, access routes, areas available for drop zones and staging), as well as important ecological and cultural resources to protect. Our close collaboration with firefighting teams was also instrumental in protecting the historic barns at our Heart K Ranch and Olsen Barn Meadow preserves. We're grateful for their protection of these beloved community icons.
FRLT/Kristi Jamason
FRLT/Kristi Jamason
FRLT worked in real time to quickly assess and document damage to protected properties and infrastructure with written Incident Reports. We coordinated with the fire Incident Management Team and advocating for the repair of fire suppression-related damage (e.g., dozer lines, hand lines, staging areas) prior to release of equipment and crews. Where ranch infrastructure has been lost or damaged, we are filing claims and assisting landowners in accessing USDA Farm Service Agency funds and other resources to replace fencing and other infrastructure. While this immediate response is still in progress, we have also turned our focus to recovery and restoration.
FRLT Fire Response Plan
After the Burn: Emergency Response
The After the Burn initiative is broken down into seven critical tasks that will be completed over three years, 2021–2024.
Task 1: Assemble Fire Recovery Team
(Aug 2021)
FRLT has formed an interdisciplinary Fire Recovery Advisory Group of regionally and nationally renowned fire and cultural resource experts to guide our immediate and long-term fire recovery efforts. The Advisory Group includes fire ecologists, soil scientists, hydrologists, biologists, registered foresters, and Indigenous and cultural resource specialists. We're working with this team on FRLT-owned lands and with conservation easement landowners to:
Assess fire severity and impacts on natural and cultural resources on conserved lands,
Identify best practices for supporting natural regeneration where possible, and appropriate interventions where needed, and
Develop recovery and restoration plans for each property.
FRLT has hired a Fire Recovery Coordinator to coordinate our response and recovery efforts with the Fire Recovery Advisory Group, FRLT conservation and stewardship staff, fire personnel, landowners, public agencies, and partners. This also enables other staff to stay focused on moving forward our mission to conserve and connect people to Feather River lands.
Fire Recovery Team
FRLT has convened an interdisciplinary Fire Recovery Advisory Group and hired a Fire Recovery Coordinator. Together with our seasoned conservation and stewardship staff, this group will guide our immediate and long-term fire recovery efforts.
FRLT/Kristi Jamason
Task 2: Assess impacts on conserved lands
(Sept 2021 – June 2022)
The Fire Recovery Coordinator and staff will work with the Fire Recovery Advisory Group to conduct field inspections and perform Rapid Impact Assessments on each impacted property, including three FRLT-owned lands and up to 17 privately owned lands conserved or in-progress with conservation easements. These interdisciplinary scientific and Indigenous cultural assessments will:
Document fire severity, impacts, and risks to ecological function and conservation values for each property, including vegetation and soils, water quality and hydrological function, wildlife habitat, agriculture, and cultural resources. This includes impacts from fire directly, as well as from fire suppression (e.g., large dozer lines) and exacerbation of prior disturbances.
Identify immediate remediation actions needed to address hazards, protect water quality, and discourage trespassing and poaching of cultural resources exposed by the fires.
Produce reports for each property, documenting recommended recovery actions to be taken.
With our focus on privately owned meadows, wetlands, waterways, and reservoirs, prioritizing remediation of the most vulnerable lands and water resources before winter weather is a clear imperative.
Task 3: Establish ecologically sound protocols for recovery
(Oct 2021 – Aug 2022)
The Feather River Watershed, like other watersheds in the Sierra Nevada, is historically fire-adapted. However, colonial histories of suppressing Indigenous fire management practices, along with modern land management regimes have changed the composition of some of our forests and meadow lands. This, coupled with climate-driven drought and extreme fire behavior, leave these more susceptible to extreme destruction.
Looking forward, as FRLT works to restore the forested watersheds of the northern Sierra, we want to work with Nature to support the natural recovery of ecosystems in our region. A rush to "clean-up" burned landscapes without thoughtful assessment and planning could make a bad situation worse by increasing erosion, interfering with the replenishment of nutrients in the soil, or introducing non-native species. 
In addition to informing restoration planning on the three impacted properties FRLT owns, the recovery protocols will be a useful framework as we work with landowners to develop restoration plans for the 15 private properties protected with (or soon to be protected with) FRLT easements. The recovery protocols we're developing will provide a useful framework for discussions with landowners, highlighting the importance of taking near-term action to protect critical resources like streams and cultural artifacts while taking time to observe and monitor natural systems as they start to recover from the fire.
Developing the protocols will necessarily be an iterative process, informed by discussions with our Fire Recovery Advisory Group, conversations with other resource experts in the region and around the state, and the latest scientific literature on ecosystem recovery post-fire. The Fire Recovery Coordinator, working with FRLT Executive Director Shelton Douthit and the Fire Recovery Advisory Group, will: 
Identify best practices for allowing and assisting natural regeneration where possible and implementing appropriate interventions where needed.

 

Establish protocols to ensure that proposed projects support ecosystem health. 

 

Educate landowners 

on those best practices so they can work with our team to design and implement fire recovery plans that will restore the ecological health of their properties. 

 
Support fire recovery on Feather River lands
We need your help as we work toward an ecologically sound recovery on the lands we've conserved, together.
Task 4: Implement immediate remediation strategies
(Nov 2021 – Mar 2023)
High-intensity wildfires like the Dixie and Beckwourth Complex Fires can decimate forests, kill mature trees, expose soils, exacerbate funneling of stormwater runoff down roads, and expose creek banks. These and damage from fire suppression (e.g., large dozer lines) can all result in significant increases in runoff and erosion, which can negatively impact water quality and biodiverse habitats and threaten cultural and agricultural resources. Given the importance of the Feather River Watershed for biodiversity and California's water supply, it is imperative that we act quickly to assess and mitigate these impacts before winter weather sets in, in order to protect water resources and ecological function of watershed lands.
In the immediate term, we will contract equipment and field crews to complete the highest-priority Rapid Fire Recovery Actions, identified by the Fire Recovery Advisory Group. This includes felling burned, small-diameter trees and chipping them for on-site mulching material, using this and other measures for erosion control and to cover exposed cultural resources. In the case of fire suppression-related damages like dozer lines, we continue to work with fire agencies toward rehabilitation, and will file claims for reimbursement when necessary.
Task 5: Develop longer-term recovery and restoration plans
(Dec 2021 – Dec 2022)
Even as we are working with field crews to implement immediate remediation priorities, our team will start drafting longer–term recovery and restoration plans for each of the 18 properties in our conservation portfolio that we can use to secure public funding for restoration. This task will include revisiting each property to document the effectiveness of the erosion control measures we implemented, assess vegetation mortality and other impacts, and discuss restoration options with landowners. It will also involve putting restoration plans in writing and establishing scientifically sound metrics to assess their effectiveness over time. These plans will be instrumental for securing public funding for restoration.
Task 6: Secure public funding for restoration
(Nov 2021 – June 2023)
The State of California and the federal government are both gearing up to support the restoration of fire-damaged ecosystems around California. The key to accessing these public monies will be clear restoration plans and budgets. The restoration planning undertaken in Task 5 will put us in an optimal position to apply for and secure funds for our recovery and restoration projects. That being said, applying for those funds will be a time-intensive effort for our Fire Recovery Coordinator and our development staff. Given the number of projects for which we'll be seeking funding, the complexity of most public funding applications, and the need to secure funds promptly for these restoration projects, we anticipate hiring a part-time grant writer (on contract) to augment our capacity. 
Task 7: Implement recovery and restoration plans with public funds
(June 2022 – Dec 2024)
As public funding is granted, FRLT anticipates working with our diverse network of Indigenous, nonprofit and government partners to implement the restoration and recovery plans developed as part of Task 5 to benefit the forests, meadows, wetlands, and riparian habitats of conserved lands. Much of this work may include decommissioning roads that increase erosion or open private lands to trespass and detrimental uses, improving drainages, removing invasives for native revegetation, and fire-mitigation treatments (e.g., selective thinning, prescribed underburning).
Over the years, that network of partners has included the Greenville Rancheria (Maidu), the Maidu Summit Consortium, The Nature Conservancy, Point Blue Conservation Science, Plumas Audubon Society, local resource conservation districts, the Sierra Institute, and the Natural Resources Conservation Service, among others.  
 As we implement each of the recovery plans, we will look for ways to expand our impact even further through longer-term collaborative partnerships with neighboring landowners, including public agencies like the US Forest Service. Over time, we hope to strengthen our partnerships with the Maidu Summit Consortium and other Indigenous partners to support the restoration of Indigenous burning and fuels reduction practices used until the mid-19th century to sustain healthy forest ecosystems in the Sierra Nevada.  
Thanks to those who have already supported
Our work to learn and document the impacts of fire and the recovery process is made possible thanks to many supporters. Our individual members make all of our work possible and we're grateful to our foundation partners including The James and Rebecca Morgan Charitable Foundation, Resources Legacy Fund, The Moore Foundation, Northern Sierra Partnership, the Arizae Fund, the Tahoe Truckee Community Foundation, Amalgamated Fund. A diversity of nonprofit, community, and agency partners participates in our Fire Recovery Advisory Group, which oversees our resiliency and recovery work on protected lands. 
Interested in becoming a partner?
FRLT is seeking funding partners join us in this critical moment to safeguard the water resources and unique conservation values of the Feather River Watershed. Please consider partnering with us in our After the Burn: Emergency Response Initiative to catalyze restoration of watershed lands that are vital to our shared, climate-resilient future.
Explore Conserved Lands
Tásmam Koyóm (Humbug Valley)
Conservation Focus
Mountain Meadows Reservoir
Conservation Focus
Church Ranch
Conservation Focus
Warner Valley
Conservation Focus
Maidu Cemetery
Conservation Focus
Home Ranch
Conservation Focus
Maidu Wetlands
Conservation Focus
Butt Valley Reservoir
Conservation Focus
Maidu Trail
Conservation Focus
Maidu Forest
Conservation Focus
Wolf Creek Ranch
Conservation Focus
Bucks Lake
Conservation Focus
Pearce Family Ranch
Conservation Focus
Rogers Key Brand Ranch
Conservation Focus
Spring Creek Ranch
Conservation Focus
Hollitz Ranch
Conservation Focus
Genasci Ranch
Conservation Focus
Trosi Canyon Ranch
Conservation Focus
Balderston Ranch
Conservation Focus
Harris Ranch
Conservation Focus
Hill Ranch
Conservation Focus
Potter 8 Ranch
Conservation Focus
Diamond G Ranch
Conservation Focus
Loyalton Learning Landscape
Conservation Focus
Sierra Valley Farms
Conservation Focus
Puma Robles Ranch
Conservation Focus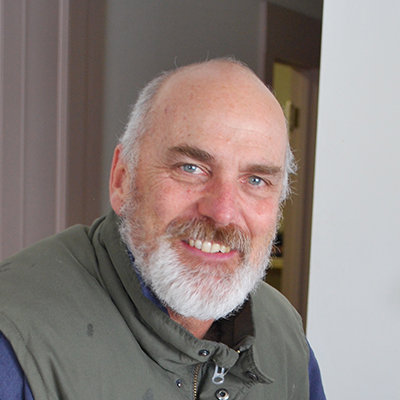 Shelton Douthit
Executive Director
As Executive Director, Shelton leads FRLT as it fulfills its land saving mission. Shelton works with the Board of Directors, staff, and partners to move projects forward while ensuring the health of the organization and its key parts, including the staff. Shelton has 20+ years of land protection and conservation easement transaction expertise.