Fire Recovery in Action: 2022 Progress Update
In summer 2021, while the Dixie Fire and Beckwourth Complex Fire were at their height—burning over 1 million acres of land in the Feather River region—we knew it was time to get ahead of the restoration needed once the fires were contained. In October 2021, as the fires neared containment, we launched our comprehensive plan to mitigate damage on FRLT-owned or conserved lands—with over 57,000 acres affected—and strategize for the long-term health and climate resilience of these lands.
We are now one year into After the Burn, our three-year emergency response initiative, and thanks to your support, we've made steady progress on our timeline.  
What we've done so far
Working with nature for fire recovery
In year one, we've been using the best available science and Indigenous traditional ecological knowledge to assess fire impacts on 18 conserved properties and develop ecologically sound remediation and restoration plans.
Assessing impacts and establishing protocols
We assembled an interdisciplinary Fire Recovery Task Group of regionally and nationally renowned fire and cultural resource experts and hired a Fire Recovery Coordinator, Daniel Kunches. The Task Group completed a Rapid Assessment of fire and fire suppression impacts on each property, including assessing soil burn severity, impacts to cultural resources, erosion risks, and forest impacts. They then outlined short-term actions to protect vulnerable resources and are now developing long-term strategies for recovery on conserved lands.
FRLT/Kristi Jamason
FRLT/Kristi Jamason
FRLT/Kristi Jamason
This process involves establishing protocols that support natural regeneration where possible, and appropriate interventions for restoration where needed. For example, the Task Group is experimenting with the most effective ways to reestablish the microorganisms soils need to support life. This means using test plots to analyze different approaches to restoring bare and burned soils. We're testing approaches like introducing fungus (mycorrhizae) from nearby unburned areas to support root growth, using woodchip biomass for ground cover and nutrients, and taking no action on some plots, to compare the results.
As we complete our Rapid Assessments and return for longer-term restoration planning, we're assessing each property, its conservation values, and the impacts. Some properties, we'll want to direct the future through active measures, like reforestation. Others, we're simply allowing nature to heal and recover itself.
—Shelton Douthit, FRLT Executive Director
Short-term mitigation
The fires left many standing dead trees (sometimes called snags). Even if the dead trees look blackened, they can still carry fuel loads, making them a catalyst for second burns if not managed properly. They are also not structurally sound and are at risk of falling. So our team has been working to fell dead trees and chip the biomass for ground cover, making it safer for restoration crews to get out on the land and work in areas where reforestation is viable.
On FRLT-owned lands, the FRLT Stewardship team contracted two local fuels and restoration crews to implement immediate remediation strategies on burned forestlands and land damaged by fire suppression efforts, like dozer lines. 
Subscribe
Get updates on fire recovery & land conservation
Restoration on FRLT-owned lands
Great Basin Institute at Heart K Ranch
Among the conserved lands impacted by the Dixie Fire is FRLT's Heart K Ranch in Genesee Valley. When the fire came through, the meadows and riparian area along Indian Creek and some forested slopes burned at low intensity and are already regenerating, while high intensity fire destroyed entire stands of trees and left bare soils on other forested slopes, posing serious erosion risks.
FRLT/Daniel Kunches
FRLT/Daniel Kunches
FRLT/Daniel Kunches
After completing our Rapid Assessment and outlining protocols, we contracted fuels and restoration crews from the Great Basin Institute to help mitigate the most immediate fire impacts. The Great Basin Institute is a conservation work crew affiliated with AmeriCorps and Nevada Conservation Corps, primarily made up of college students studying natural resource management.
The crews have completed four work sessions at the Heart K Ranch. They brought down standing dead trees and ladder fuels with chainsaws, then chipped that biomass into groundcover to help mitigate erosion while putting nutrients back into fire-damaged soils. Our Task Group also identified "founder stands" of trees that can regenerate, and work crews will continue thinning the understory and creating buffer zones to protect them from future fires. 
Several crew members have commented that the Heart K Ranch is one of the most beautiful places they have ever seen, and we have tried to help them understand that they are doing the important work of helping the Heart K recover from the Dixie Fire while preparing it for the next time fire comes around.
—Daniel Kunches, FRLT Fire Recovery Coordinator
Konkow Valley Band of Maidu at Spring Creek Ranch
In the eastern part of the watershed, Spring Creek Ranch is a unique and biodiverse 1640-acre parcel of land surrounded 99% by Plumas National Forest, making it a crucial part of the wildlife corridor in Sierra Valley. When the Sugar Fire (part of the Beckwourth Complex) burned through Spring Creek in July 2021, it left nearly 60% of the ranch with moderate to high intensity burns and its soils at risk for erosion. 
This year, we have completed two work sessions at Spring Creek Ranch in partnership with a restoration and fuels crew from the Konkow Valley Band of Maidu. Working within the burn scar, the crew felled dead mid-size trees, which will be chipped and returned to the earth to prevent erosion and amend burned soils. They also cut posts and rails from smaller dead trees and used them in fence construction to keep off-road vehicles from driving onto the property's biodiverse wet meadow. 
FRLT/Kristi Jamason
FRLT/Kristi Jamason
FRLT/Kristi Jamason
Next steps
While we've made good progress, we have two more years left on the initiative timeline and many years of ecological recovery beyond that. Our Task Group is in the process of developing long-term restoration plans for each property to improve their ecological health and enhance their fire resilience. The next phase is to secure public funding and partnerships in order to begin implementing those plans, an example being to remove invasive, non-native species that have grown in damaged areas.
As we analyze and review what we learn on the land, we will continue to adapt our strategy and implement the best course of action moving forward. These protocols will also be used as a framework to inform restoration plans with landowners with FRLT conservation easements. We look forward to the continued collaboration with local groups, landowners, and organizations to work with nature to heal the Watershed we know and love.  
Support fire recovery on Feather River lands
We need your help as we work toward an ecologically sound recovery on the lands we've conserved, together.
Gratitude to our funders
This recovery and restoration work would not be possible without the continued unwavering support from our donors and supporters. Among those we need to thank are the Amalgamated Fund, the Arizae Fund, Bella Vista Foundation, Gordon and Betty Moore Foundation, the James and Rebecca Morgan Charitable Foundation, Northern Sierra Partnership, Resources Legacy Fund, Tahoe Truckee Community Foundation, and generous land trust members that make this work possible. 
Partnering for Recovery
Interested in contributing to FRLT's fire recovery?
FRLT is seeking funding partners to join us in this critical moment to safeguard the water resources and unique conservation values of the Feather River Watershed. Please consider partnering with us in our After the Burn: Emergency Response Initiative, to catalyze restoration of watershed lands that are vital to our shared future.
Explore Conserved Lands
Diamond G Ranch
Conservation Focus
Spring Creek Ranch
Conservation Focus
Warner Valley
Conservation Focus
Maidu Cemetery
Conservation Focus
Home Ranch
Conservation Focus
Maidu Wetlands
Conservation Focus
Butt Valley Reservoir
Conservation Focus
Maidu Trail
Conservation Focus
Maidu Forest
Conservation Focus
Tásmam Koyóm (Humbug Valley)
Conservation Focus
Mountain Meadows Reservoir
Conservation Focus
Wolf Creek Ranch
Conservation Focus
Bucks Lake
Conservation Focus
Pearce Family Ranch
Conservation Focus
Rogers Key Brand Ranch
Conservation Focus
Hollitz Ranch
Conservation Focus
Genasci Ranch
Conservation Focus
Trosi Canyon Ranch
Conservation Focus
Balderston Ranch
Conservation Focus
Harris Ranch
Conservation Focus
Hill Ranch
Conservation Focus
Potter 8 Ranch
Conservation Focus
Church Ranch
Conservation Focus
Loyalton Learning Landscape
Conservation Focus
Sierra Valley Farms
Conservation Focus
Puma Robles Ranch
Conservation Focus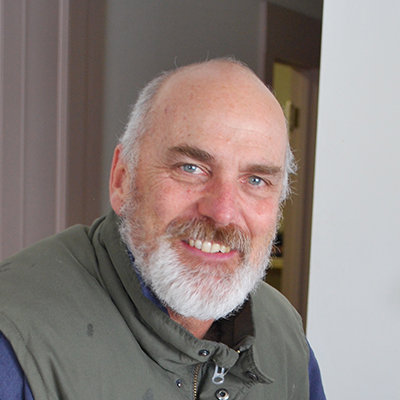 Shelton Douthit
Executive Director
As Executive Director, Shelton leads FRLT as it fulfills its land saving mission. Shelton works with the Board of Directors, staff, and partners to move projects forward while ensuring the health of the organization and its key parts, including the staff. Shelton has 20+ years of land protection and conservation easement transaction expertise.