Celebrating another great year for conservation!
As we turn the page to a fresh, new year we celebrate all that our community of supporters and partners made possible in 2022. Thanks to your steadfast support, it was a very good year for land conservation in the Feather River Watershed. You helped us conserve more meadows, wetlands, and forests; restore fire-impacted lands; and connect people of all ages to nature and a love of the land.
We invite you to look back with us and celebrate all the good you made possible in 2022. 
FRLT/Kristi Jamason
FRLT/Kristi Jamason
FRLT Staff
Conserve: Protecting priority lands and waters…forever!
From FRLT's founding in 2000 to today, together with you and our conservation partners, we have helped protect over 75,000 acres of ecologically important lands to benefit water, wildlife, and people for generations to come.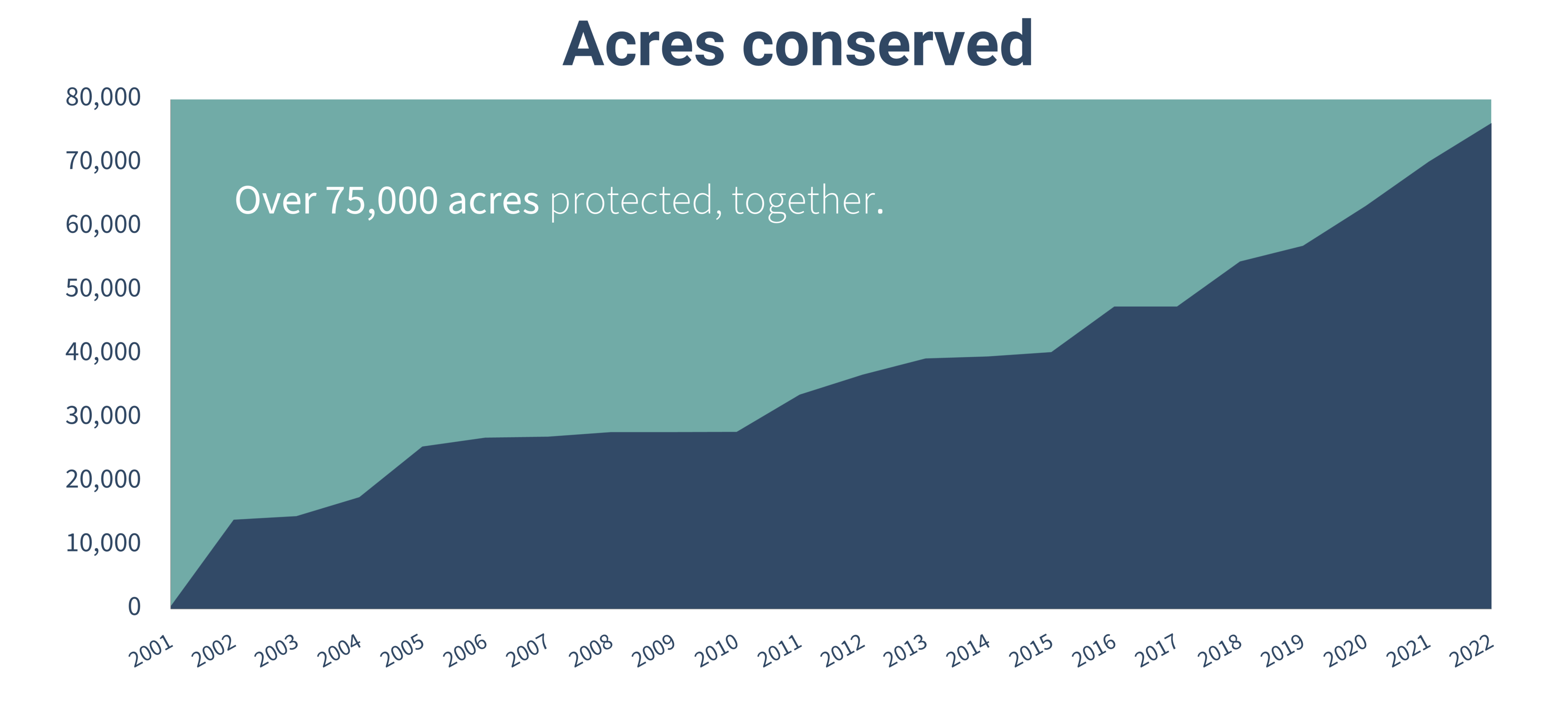 In 2022 alone, you helped us permanently protect several more unique properties with conservation easements and a conservation purchase. These include:
Wolf Creek Ranch, a large working ranch along the longest undeveloped edge of Indian Valley (591 acres), preserving rich wet meadow habitat, oak woodlands, and the beautiful open space that defines this region 

 

Over 4,000

 acres

of ecologically rich habitats in the Sierra Valley region, protecting

working ag lands and

extensive wet meadow, wetland, and upland sage

 habitats

that

support a

diversity of wildlife and migratory and nesting birds

 

141 acres of culturally important lands and wildlife habitat near Lake Almanor, now owned and protected in perpetuity by the Maidu Summit Consortium

 
Read more about our work to protect working lands and wet meadows.
FRLT/Kristi Jamason
FRLT/Kristi Jamason
FRLT/Daniel Kunches
Care for: stewarding lands for water, wildlife, and community
Your generous support enabled our Land Stewardship team to manage and enhance conserved lands and restore habitats impacted by the Dixie and Beckwourth Complex fires, including:
Managing our

5 preserves

(3,647 acres) across the watershed for water, wildlife habitat, sustainable agriculture, outdoor classrooms, and community access

 

Implementing year 1 of our 3-year Fire Recovery Initiative to mitigate immediate fire impacts, while developing long-term restoration and resiliency plans for conserved lands
Working with restoration and fuels reduction crews from the Konkow Valley Band of Maidu and the Great Basin Institute to mitigate fire damage at Spring Creek Ranch and the Heart K Ranch, including felling dead trees, returning biomass to depleted soils, thinning the understory, and building fence to protect sensitive meadows
Partnering with Alliance for Workforce Development to deploy a local work crew to restore the meadow impacted by fire suppression efforts when the Dixie Fire threatened Chester and the Olsen Barn Meadow preserve
Monitoring conservation easements on 26 properties each year (nearly 35,000 acres) to ensure the conservation values of these lands are upheld
Continuing to partner with the UVE Hub of the Savory Network for long term soil monitoring at Heart K Ranch to inform our land management for regenerative grazing, soil health, and biodiversity
Photo by Cary Dingel for Plumas Unified School District
Connect: restoring relationship to land and place
In 2022, you helped us improve community access at our five nature preserves and connect people of all ages with nature, including:
Engaging with our members and the public on the land through events like a 22nd birthday ski and snowshoe at Olsen Barn Meadow, a Spring Bird Walk, the Sierra Valley Preserve Field Day, and Sierra Valley Art & Ag Trail
Breaking ground on exciting new facilities at the Sierra Valley Preserve—a nature center and stewardship headquarters that will include improved trails with interpretive signage and an indoor exhibits and events space—which will serve as a hub for education, community, and conservation in Sierra Valley
Securing a federal grant to make visitor improvements at the Olsen Barn Meadow. Work will begin in 2023, including new interpretive signage, picnic areas, a pit toilet, making parking and the path to the barn ADA-compliant, and completing much-needed repairs to the barn.
Completing a new and improved parking area at FRLT's Mountain Meadows Gateway Preserve, a beautiful property in Westwood that provides direct access to Mountain Meadows Reservoir

 

Connecting 2,500 school kids to nature through our K-12 Learning Landscapes program and outdoor classrooms across the watershed
Hosting the 3rd annual K-12 Leadership Summit (in person!) through our Learning Landscapes program with environmental education staff from 15 land trusts across the U.S.
Engaging two local high school student interns from the Sierra Valley area, growing their knowledge, skills, and hands-on experience in land stewardship. They were a great asset and helped install 3.5 miles of wildlife-friendly fencing at the Sierra Valley Preserve.
Only because of YOU
None of this would have been possible without YOU, our community of supporters, partners, and visionary landowners. Because of you, we're on track to conserve a total of 120,000 acres, protecting some of the Sierra Nevada's most ecologically important and climate-resilient landscapes. Thank you!
Every acre we conserve begins with you
Join us in protecting critical headwaters and habitats for thousands of plant and wildlife species
Current Conservation Initiatives
We're working to permanently conserve 43,000+ acres of important Maidu homelands, headwaters, and habitats owned and managed by Pacific Gas and Electric for public benefit.
We're conserving working family ranches in Sierra Valley, which hold the Sierra Nevada's largest wetlands and montane meadows and sustain incredible biodiversity.
We've created an Emergency Fire Response Initiative—a 3-year effort that changes the way we do business in light of climate-driven megafires. Learn more about our plan that's already underway.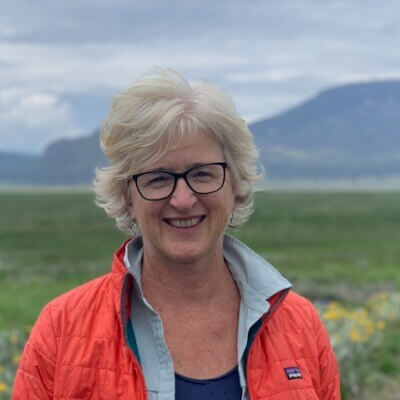 Katie Bagby
Donor Relations & Communications
Katie works with donors to raise a strong base of financial and community support to accomplish FRLT's mission and conserve the magnificent Feather River Country. Since 2009, she has co-led FRLT's communications, telling the story of what our members are making possible, now and for future generations.